Photography is powered by Vocal creators. You support
Lilliana Backman
by reading, sharing and tipping stories...
more
Photography is powered by Vocal.
Vocal is a platform that provides storytelling tools and engaged communities for writers, musicians, filmmakers, podcasters, and other creators to get discovered and fund their creativity.
How does Vocal work?
Creators share their stories on Vocal's communities. In return, creators earn money when they are tipped and when their stories are read.
How do I join Vocal?
Vocal welcomes creators of all shapes and sizes. Join for free and start creating.
To learn more about Vocal, visit our resources.
Show less
Why Printing Your Photos Can Make You a Better Photographer
Ever thought of printing out your photos? These are the reasons why printing your photos can make you a better photographer!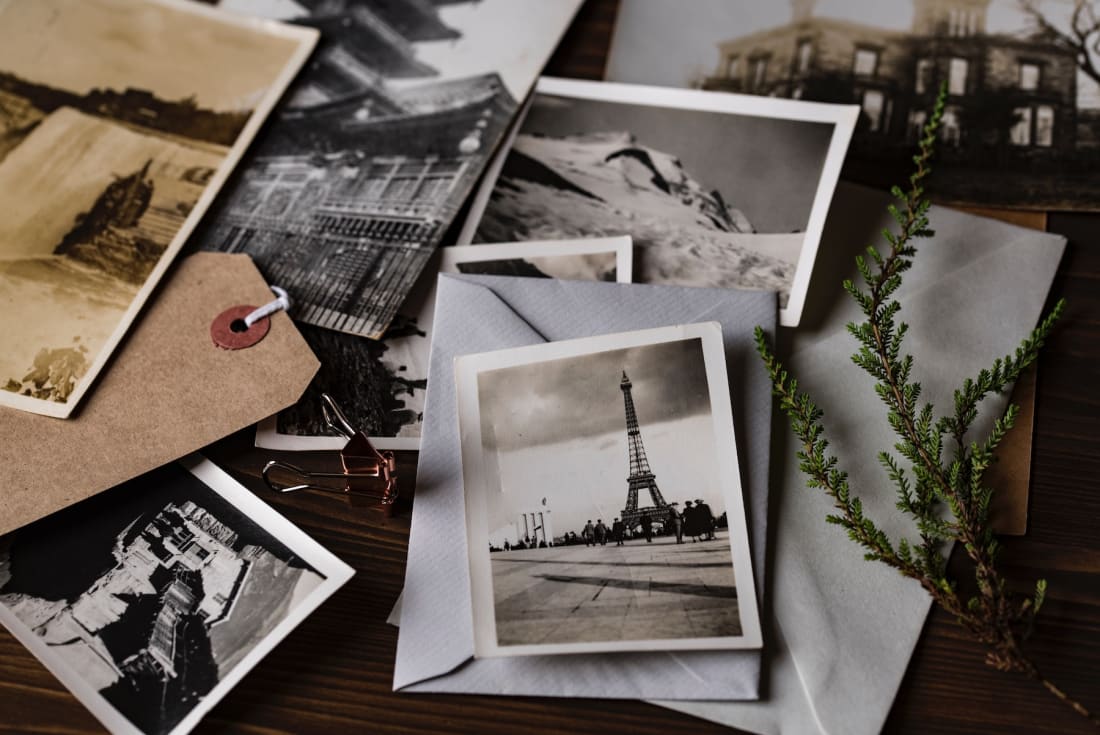 It's no surprise that photographers have a huge passion in taking photos and are constantly inspired by their surroundings. They'll take a bunch of photos, pick their most favorite ones, and edit them... and sometimes leave them in their computer. It's true, so many photographers don't bother printing out their best works. They'll post them on their social media, put them in their online portfolio, and that's it. Many of them don't even feel like printing out their photos.
But in actually, printing out your photos can make you a better photographer. Don't you want to bring your photos to life? To actually hold the photos in your hands and getting a closer look at them? So many photographers look past this idea and only take photos to post on their social media or in their online portfolio. And as a photographer, you'll appreciate printing out your photos so much more once you actually start doing it. These are the reasons why printing your photos can make you a better photographer.
It will also make you a better editor.
When you plan on printing out your photos, the majority of photographers edit their photos before getting the final copy. And the more you start to print out your photos, the more you'll be better at editing. You'll know how to naturally brighten a photo, enhance colors, and edit out any unwanted objects.
This way, when you're printing more photos, you'll be much more experience in editing. Many photographers don't do any hardcore editing, because their photos are already on their computer and they can always go back to it if they want to edit more. But since you're printing it out, you want those photos to look their absolute best. Which means focusing on the editing more than usual.
It simply brings your photos to life.
As a photographer, don't you want to see your photos comes to life? Photos are supposed to lure the viewer into the photo and make them feel like they're actually in the photo. Most of the time, they're supposed to give off realism. So, printing out your best photos can bring them to life!
And nothing brings out the photo even more than framing and hanging them. You can actually hold them in your hands and look at them much closer compared to looking at your photos through a computer screen. This is certainly one of the reasons why printing your photos can make you a better photographer.
You get to understand your photography more.
Among why printing your photos can make you a better photographer, you get to understand your photographing much more this way. You get to study each individual photo in your hands rather than scrolling through all of them on your computer. Plus, there's more meaning behind studying every individual photo in your hands.
Since you have the ability to understand you photography more this way, you'll start to see what types of photos you enjoy taking. You'll see that you really love taking nature photos more than portrait or all of your street photography is taken way better than your water photography. And perhaps after understanding your photography, you'll start to stick to the type of photography your strong points are in.
It'll make you revisit old photos.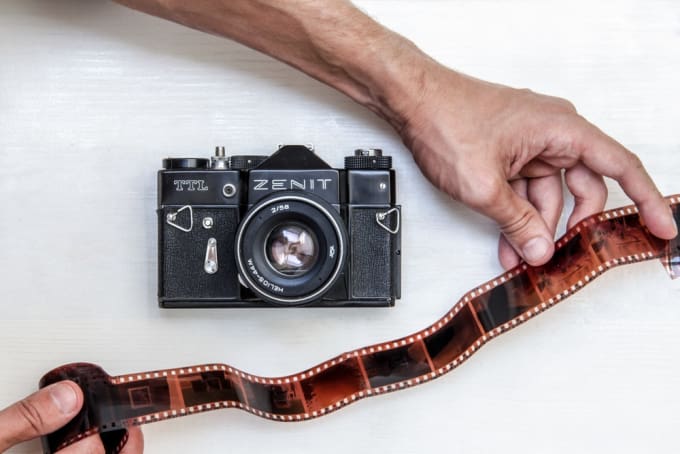 When you begin to print out your photos, you'll start to keep the majority of them in an album, in a box, or anywhere else you believe is the right place to store your photos in. And there will be times when you want to take a look at your photos that you took from years ago and even compare them to the photos you take today. You'll start to see a drastic difference in the way you use the advantages of photography.
Even looking back at your old photos brings nostalgia. Through just one photo, you'll know exactly where you were when taking this, your emotions, what you were aiming for, and everything else that was running through your mind during that moment. That's the beauty of printing out photos and it's definitely one of the ways why printing your photos can make you a better photographer.
You'll be more inspired.
When you start to constantly print out your photos, you'll certainly be more inspired to take more. It'll soon become a habit, and you want to fill your albums with your best photos. And when you see that your nature photos have all turned out stunning... you'll want to take more. You want to taken even better nature photos, and that's what most photographers strive to do—to take better photos than their previous ones.
You won't be as inspired looking at your photos through a computer screen than in person. When you're looking at your photos in person, you fully see the details and want to become better at capturing details. It's just something that photographers can't help but doing in becoming a better photographer each day.
It gives you a new perspective on your photos.
Compared to actually taking the photo, when you're looking at a printed version of the photo, you can view it in a totally different perspective. When you're holding the photos in your hand up close, you can see something completely different than taking the photo and even on the computer screen. Since your photo is showed off in a diverse display, you can see the photo from a different viewpoint. 
And photos should give off diverse perspectives to anyone who views it. So, you might see a setting in one way when taking the photo, and then you completely view it differently once the photo is edited, printed, and in your hands. This is easily one of the best reasons why printing your photos can make you a better photographer.
Clients love to see the actual photos in person.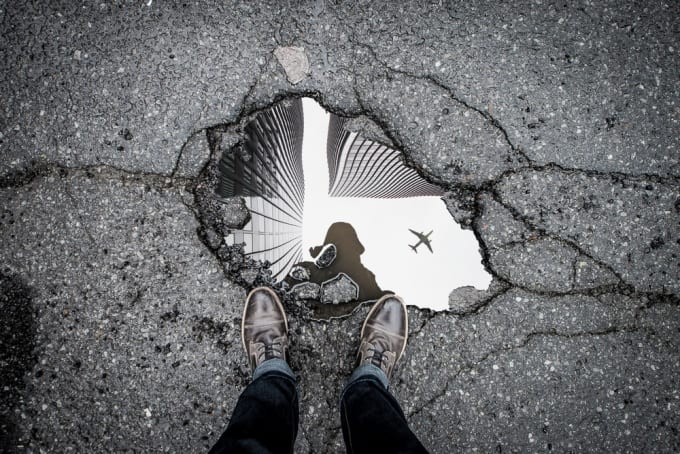 Without a doubt clients love to see the photos in person. This also makes you appear much more professional in the photography business compared to showing them through the computer. Clients want to see the actual photos printed out because if they're going to be working with you, the majority of the time, they're going to want printed versions of the photos.
They want to see how your photos turn out when it's printed. And many of the times, photos can come out differently from the computer and onto paper. It's best if you collect your best photos into photo albums to give to clients to check out. You'll definitely be a better exception if you show photo examples through physical photos.
The larger the printed photos are, the better your photos will turn out.
From the reasons why printing your photos can make you a better photographer, if you print your photos in larger sizes, it'll really bring your photos to life. They'll even turn out to be far more amazing then printing them out in average sizes. However, you should only print out your best photos, since constantly printing out your photos in large sizes can be pricy and consumes so much space.
But when you print out a great photo in a large size, you can fully see the details. From the littlest of details, you'll have a clear sight of everything. Not to mention that framing these photos just makes you feel a lot more professional and proud of yourself!
It gives you a better idea on how things will actually come out.
Like I've mentioned before, your photos do turn out differently when printing them out. From taking the photo to editing it on the computer, they sometimes usually come out different than you expected. This can be a good thing and a bad thing—depending on what you've been expecting.
So, the more you're printing out your photos, the better understanding you'll get to know how your photos will turn out. You'll also won't be surprised by the outcome of most of your photos. In addition, your editing skills will escalate, because you'll know how to properly edit and make your photos turn out fantastic!
It's overall satisfying.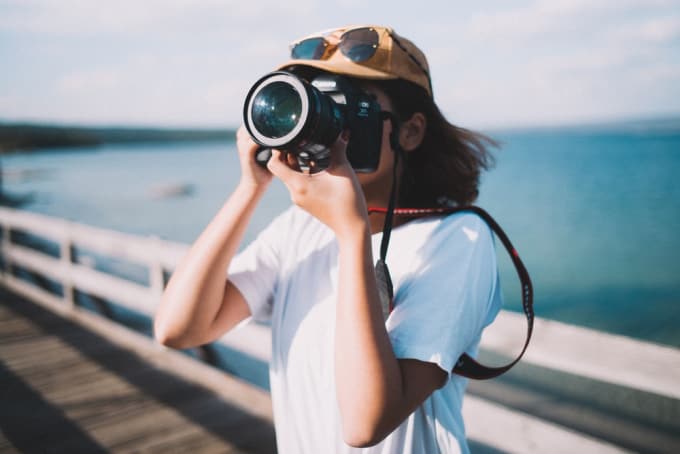 Finally, among the reasons why printing your photos can make you a better photographer is that it's overall satisfying. Just knowing that your hard work from taking the photos to editing them is now on paper and you're physically holding them. It's truly one of the best feelings for a photographer.
When you have an album filled with your photos, it's amazing to simply look through them. You reminisce on the moments of taking those photos and it makes you realize the love and passion you have for photography. But the best is when people want your photos to hang up in their house. You're passing on your best work to someone you know will truly appreciate it, and as a photographer, that's certainly a goal many of them reach for.