Photography is powered by Vocal creators. You support
Iggy Paulsen
by reading, sharing and tipping stories...
more
Photography is powered by Vocal.
Vocal is a platform that provides storytelling tools and engaged communities for writers, musicians, filmmakers, podcasters, and other creators to get discovered and fund their creativity.
How does Vocal work?
Creators share their stories on Vocal's communities. In return, creators earn money when they are tipped and when their stories are read.
How do I join Vocal?
Vocal welcomes creators of all shapes and sizes. Join for free and start creating.
To learn more about Vocal, visit our resources.
Show less
Meet the Rylo 360 Camera That Will Make Every Photo You Shoot Look Perfect
The Rylo 360 camera is the camera you never knew you needed.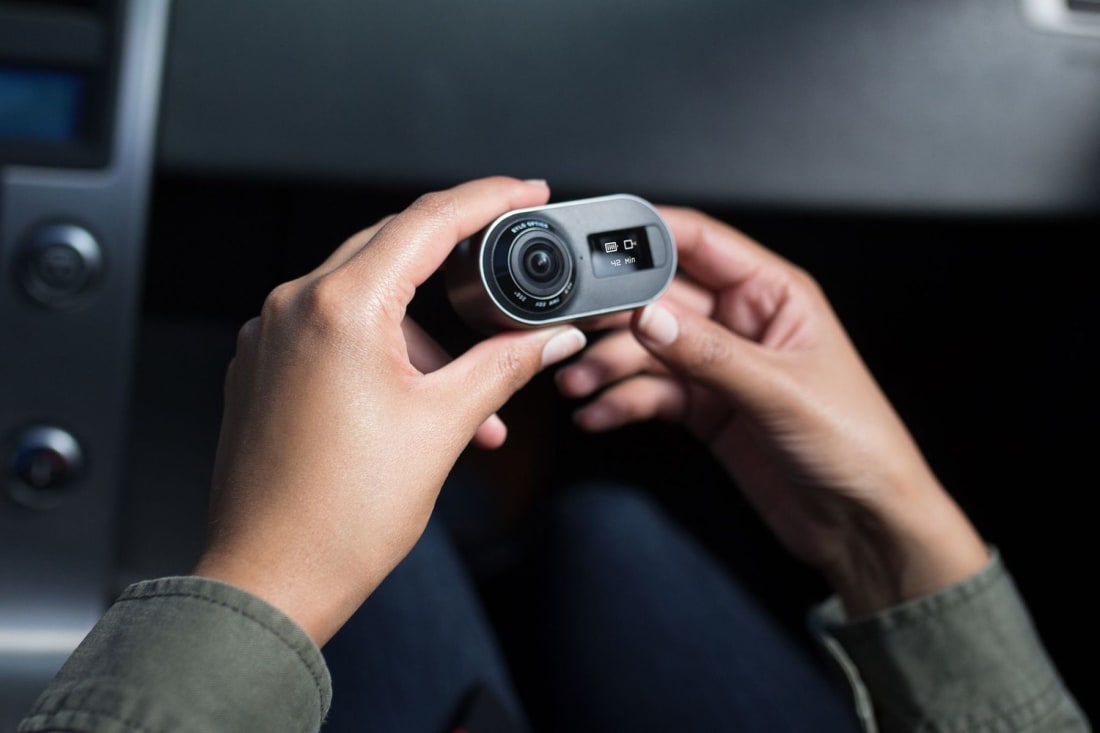 If you look at the best mirrorless cameras, the best point and shoot cameras, or the best DSLR cameras, you'll see a lot of the same names pop up again and again. Nikon. Canon. Kodak. Fuji. It seems like a small handful of companies hold the market on cameras captive, doesn't it? 
Well, the Rylo 360 camera might just change that. Here's why people are calling it a seriously revolutionary invention that just might change photography forever.
Meet the Rylo 360 camera.
The Rylo 360 looks like any other camera you'd see on the market—albeit, much smaller and probably a little bit cooler. However, it's anything but typical. If you take a closer look, you'll notice that the Rylo has two lenses, and also doesn't really have a viewfinder. 
The Rylo is one of the only cameras on the market to be totally software-based camera. It's a video camera that can also take amazingly crisp stills thanks to its software-based stabilization technology. 
What makes the Rylo 360 camera so unique?
Software. It's the software it has that makes it unique. The creators behind the Rylo took their time to create software that stabilizes the video camera, allows you to shoot multiple shots at the same time, and even add depth to photos. 
By having superb camera software, the Rylo 360 allows you to shoot any videos as flawlessly as possible without dealing with the blurriness, shakiness, and distortion of typical cameras. 
Rylo believes that sharing is caring—or at least really important.
One thing that really makes the Rylo 360 camera a perfect pick for today's photographer is its sharing capabilities. All you need to do to share your videos instantly is to hook it up to your phone and choose to share it on your favorite apps. 
The instantaneous uploading speed makes this a must-have for anyone who really wants to beef up their Instagram portfolio as soon as possible. 
If you choose to link up your iPhone, there's even more good news in store.
The Rylo 360 camera doesn't just upload your flicks when it connects. The Rylo app also allows you to edit, view, and render your videos via your phone screen. You can use the iOS app or the Android app to upload and edit your videos. Both apps are identical, with an exception to the operating system they run on. 
The Rylo app itself is intuitive to navigate and use, so the learning curve is as fast as can be. If you don't like what you see, you don't have to share it. You're given total control over your video process. 
The 360-degree shooting capabilities are what make every video look like a professional take.
If you've ever wanted to do panoramic views, full 360 turns, or anything similarly complex, then you already know how difficult doing that on a normal camera really is. With the Rylo 360 camera, it becomes a piece of cake. 
The camera's software allows you to pull 360-degree footage straight from the shots you take. By having 360-degree shot capabilities, the Rylo allows you to choose your 360 degree moments with a simple editing session. 
But, what about image quality?
If you're worried that your images are going to turn out poor, you're not alone. Many skeptics tend to be wary of buying the Rylo 360 camera because they've had bad experiences with other 360-degree cameras in the past. 
4k image quality means that you need not worry about getting blurry or choppy photos ever again. Rather, images will be crisp as what you'd find in a professional shoot. 
Let's talk about the Rylo 360 camera's ease of use.
With a 360-degree camera, it's hard to know what to expect. It couldn't be that straightforward, right? This camera review says everything that you need to know as far as its ease of use is concerned. 
Though this camera gives professional results, you don't need to be a professional to figure out how it works. Within 10 minutes, you can figure out how to shoot photos and videos using this camera. 
Did we mention it also shoots time-lapse shots, too?
Trying to shoot a time-lapse video that is halfway decent has never been easy. Traditionally, it requires a lot of setup, a very expensive video camera, and way more patience than you would ever really want to have to cultivate. 
The Rylo 360 camera changes that. While you will still need to wait for the time to pass, this camera can record time lapses that undergo around 16 times the speed of real time. 
If you need extra storage, the Rylo 360 camera will also allow you to do that, too.
Obviously, there's only so much you can store on a video camera—especially one that's meant to link with the smartphone you own. Thankfully, the creators of Rylo also thought about that issue, too. 
All you need to do in order to gain more space is to get a microSDXC card and place it inside the camera. You'll get more physical space, store more shots, and also be able to handle computer uploads if need be. 

Rylo 360 camera reviews are pretty awesome, too.
If you aren't sure whether the Rylo 360 is right for you, it's understandable. It's a lot of money to spend for a camera, and if you're going to get it, you have to frame it as an investment towards your photography and videography future.
This is doubly true if you want to use it for nature and action-based shots, and want to use it for underwater shots with its specialized waterproof housing add-on. 
That being said, the review below explains why you might want to grab this camera: 
"100% convinced this is the best camera on the market for POV video shooting, from action sports to cruising down PCH in the truck this camera takes quality and functionality to the next level. It is simple to use and the app makes working on the clips enjoyable.

I mountain bike, like the really rough stuff, and it is insane how much this camera smooths things out. Large hits appear smooth and following a friend is sick because now you can see them in the footage. $500 is a lot to pay, but I would rather have this over a GoPro any day just because of the interface on the app and the 360-degree viewing. Keep up the good work Rylo." — Wendy