Photography is powered by Vocal creators. You support
Ossiana Tepfenhart
by reading, sharing and tipping stories...
more
Photography is powered by Vocal.
Vocal is a platform that provides storytelling tools and engaged communities for writers, musicians, filmmakers, podcasters, and other creators to get discovered and fund their creativity.
How does Vocal work?
Creators share their stories on Vocal's communities. In return, creators earn money when they are tipped and when their stories are read.
How do I join Vocal?
Vocal welcomes creators of all shapes and sizes. Join for free and start creating.
To learn more about Vocal, visit our resources.
Show less
How To Do a Photo Shoot from Start to Finish
A former model gives her two cents on how to do a photo shoot and get the most out of your studio time.
For a good three years of my life, I was a model. If there's anything I've learned back when I used to be a model, it's that great photo shoots are never a "spur of the moment" deal. Heck, even taking the perfect selfie takes planning. 
Though you could possibly get a good shot during a quickly kludged-together outing with a photographer, truly epic shots often meant that you needed to coordinate an entire team for that one shot. 
If you've ever tried to get great photos, you've probably been awestruck by the work professionals can do. Ever wonder how the best photographers get their shots? Here's how to do a photo shoot the professional way, and get editorial-ready shots. 
Note: This article assumes that you know how to use a DSLR, and that you have standard photography gear. If you don't know how to use a DSLR or don't even have a camera, you may want to attend a photography class first.
First, you're going to need to come up with a concept and a plan.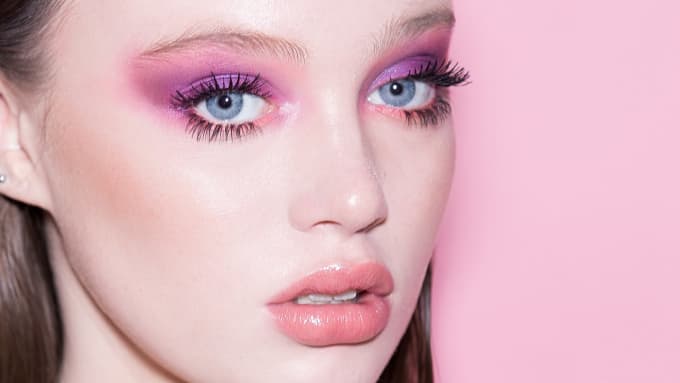 The gear and setup you'll need for a closeup of a flower during the day will be way different from what you'd need to shoot a model at night. So, part of learning how to do a photo shoot properly is learning how to plan ahead and create a good concept. 
So, here are some things you'll need to think about when it comes to building a good concept:
Setting. Do you want to work with natural light? You might still want to bring reflectors. If you're doing an indoors shoot, are you going to be able to get the proper lighting and create the proper atmosphere? Where are you going to shoot, and more importantly, are you allowed to shoot there? Street photography's always easy to set up, but many prefer to shoot in a studio, too.

Lighting. Lighting is important, so you will have to come up with a way to ensure you get the best lighting for the mood that you want to establish. My advice? Bring a reflector for outdoor shots, check to see that you have enough light sources, and time your outdoor photo shoots for early morning or twilight.

Subject. Animals can be hard to work with, so you will need extra time to get a good shot. Still-lifes are the most accommodating for beginners, but they can be boring. Models, if you choose to use them, will often need to be booked in advance. 

Makeup and Wardrobe. Once again, if you're working with models, you will need to take this into consideration for a great shoot. More often than not, makeup and wardrobe end up being the focal point of photography. 
Purpose. Because, let's face it, an editorial shoot is going to be way different than a stock photo shoot. 
Come up with a good way to tie your concept together on a visual level.
Good photoshoots have a theme to them, or at the very least, have a certain vibe that makes them relatable. For stock photography, this means you want a scene that's as "run of the mill" as possible. 
For editorials, you better have a focal point and a serious amount of thought put into makeup, hair, and wardrobe aesthetics. The more coordinated the look, the better it tends to be. On a similar note, editorials also need more extreme lighting setups, especially with hair and makeup shoots. 
For "biographical" shots, you want to capture your subject in their most honest form. This means that your concept time is a good time to figure out what their essence really is about—and what side of their personality you want to bring out. You might want to consider taking candid photos if this is your concept's goal.
Feeling low on ideas? Use reference photos to get a better idea of what you want.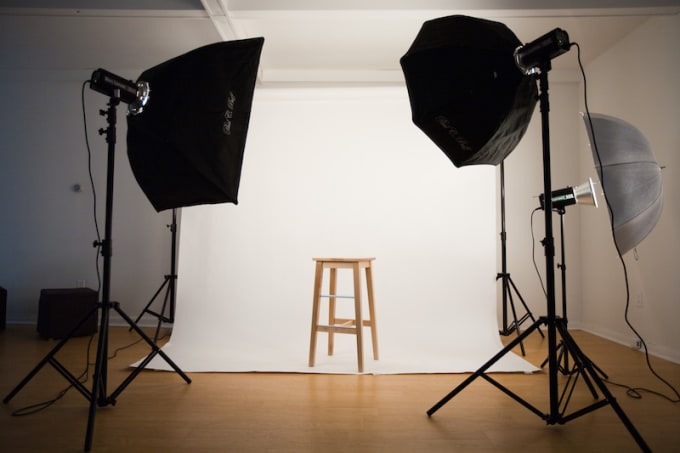 A lot of the best photographers out there run out of ideas from time to time. That's why a lot of the guys who know how to do a photo shoot professionally still look at lookbooks of their favorite photographers for inspiration. 
Another good idea is to talk to a model about a shoot they've been wanting to do. Just because they're the ones in front of the camera doesn't mean they can't come up with good photography ideas. 
Next, start arranging all the different aspects of your concepts.
The next step to learning how to do a photo shoot is to actually know how to bring things together. Some shoots will require minimal planning. Others will require a lot of work and coordination. 
My advice is to pick a date and time, and mold everything around that period. For the record, outdoor shoots work best on overcast days, at twilight or earlier on in the day.
For the rest of this article, I'm going to assume that you are working with a model. This means you're going to need to coordinate with others on the shoot. Here are some other scheduling tips I've learned over the years:
Work with reliable models, and pay them. A "model" that doesn't know how to pose during a photo shoot is not a model at all; it's a random person you're creeping on. Similarly, TFP does not usually give models incentive to show up, which is why paying them is a good idea. It's way better to hire a model who you know will show up on time, and who you know looks good than it is to be stuck waiting around for someone to never show up. 
Don't be afraid to ask for a meeting with the model first. This is a good way to ensure you don't end up with a model who lied about her appearance later on. 
It's okay to ask models to bring their own clothing. It's a good way to make sure they'll actually fit into what you want them to wear. However, it's also a good idea to tell them to bring two "backup" outfits in case whatever wardrobe you want them to wear doesn't pan out.
Hiring a makeup artist is a great idea if you really want to wow. You would be shocked at how much a makeup artist can do to improve a shoot. Trust me, it's worth the money. 
Have a rain date for outdoor shoots. It's a smart idea. 
Always text the day of the shoot to confirm that a model and makeup artist will arrive. This helps get rid of excuses that flakes may use and also ensures that everyone is on the same page. 
Give a minimum of 30 minutes for prep time before a standard shoot, and a minimum of two hours for an editorial shoot. Or, better yet, ask the makeup artist how long they'll need to get the look together. 
Let's talk about casting models.
Part of learning how to do a photo shoot like a pro is also knowing how to cast models that fit the part of the shoot. What looks good on camera doesn't always look good in real life, and that's important to understand when choosing a model. 
Smaller noses, large eyes, high cheekbones, and clear skin are crucial when finding a photogenic model. Slender frames tend to be the easiest to shoot because clothing tends to look best on thinner frames. With plus size models, you need to seek out proportionality above all else.
When casting models, you should use a reputable site like ModelMayhem or an agency. (Most photographers avoid agencies because they tend to be so pricey, but honestly, it's often worth it.) 
Screening models isn't just a visual thing, though. You need to know what to expect when you're working with them. So, ask them for references and avoid models that are known for flaking or being difficult to work with. It's just that simple. 
If you coordinated things right, you will have everyone arrive to the scene of the shoot.
Congrats! Most casual photographers never actually get to this point—ask me how I know. This is, incidentally, why most casual photographers should stick to photographing kittens or still shots.
Ideally, everyone will have come a bit early so that you can explain the shoot concept, get the model in her clothes, and get the makeup artist working on the subject's hair and makeup.
Now, let's talk about the actual shoot.
I shouldn't have to tell you how to do a photo shoot if you have a subject that doesn't really move. If you're working with a still-life subject or an animal, you pretty much just have to shoot the subject and hope for the best. 
That being said, there are certain tips that always are important to keep in mind regardless of what you're doing:
Angles make a difference, and sometimes, you might not realize how big a difference it makes until after you shoot. Use a variety of angles, and take more photos that you think you need. 
Lighting is key. I could wax poetic about lighting, but truthfully, this is a whole 'nother article. 
Always bring backup batteries and backup storage. Not doing this can easily cost you the best shot of your life. 
If you have a lighting assistant, don't hesitate to tell them where you need the light to shine. Sometimes, it's not easy to notice when you're holding a reflector. 
A large portion of learning how to do a photo shoot properly is also knowing how to direct people to work with you.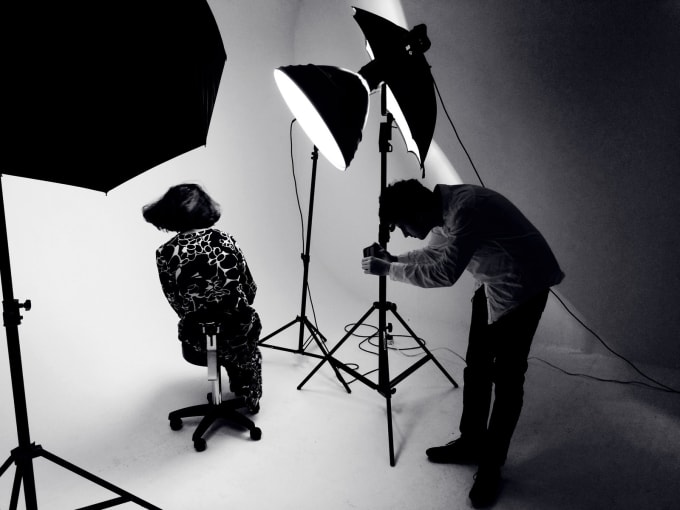 Professional photographers are not only technical gurus when it comes to camera works; they're also very communicative people. If you want to get a great shoot, you will need to get used to telling people (politely) what to do to help you get a better shot. 
Don't be afraid to tell models how to pose, or give them encouragement in front of the camera. If anything, they'll appreciate you more for giving them that good advice and will do what they can to work with you. After all, a photo shoot is a team effort. 
That being said, there are certain things you should NEVER do when working on a shoot—unless you're okay with ending up getting blacklisted by models and photography sites alike. These include:
Bait and switching. This is a tactic predators in the modeling industry use, where they get the model to show up and then insist they take off their clothes despite being given no warning that it'd be a nude shoot. This is sexual assault, and can easily get you reported.

Pressuring a model to do poses she's not comfortable with. Not cool, nor acceptable. You might want that shot, but if you hire a model and you end up making her freeze up in fear, you're not doing anyone any favors. 
Insulting the model. I've never really heard of a photographer doing this to a model he's hired, but I'm sure it's happened. Make no mistake about it, insulting a model is a good way to prove you don't know how to do a photo shoot professionally. 
Touching the model, or worse, sexually assaulting them. This is a problem in the industry and a primary reason I quit modeling. Don't be an Uncle Terry. 
After the shoot, go back and review your photos.
Really, go through the photos you took with a fine-toothed comb. Then, choose the shots that you feel are the best. If you aren't sure which shots are the cream of the crop, ask someone for a second opinion. 
More often than not, you'll realize that you do know how to do a photo shoot well by this step. If not, there's always another time to give things a spin. 
Last but not least, run it through Photoshop and clear out flaws.
I'm assuming you have Photoshop installed on your computer; if you don't, do that now. There are a lot of easy Photoshop hacks professionals use to make great photos look flawless. Everything from a little tooth whitening to smoothing out acne can be done with a flick of the wrist. 
If you're not up for doing touch ups on your own, you can also hire a professional retoucher pretty easily. Some offer touch-up services as cheap as $10 per shot. 
Enjoy your professional-grade photography!
Once you've done a pro-style shoot, you can officially say you know how to do a photo shoot like a pro. It's really not that hard, and once you get the hang of it, you'll love doing it as both a hobby and possibly even a profession.