Buying Your First Camera
The Unconventional Way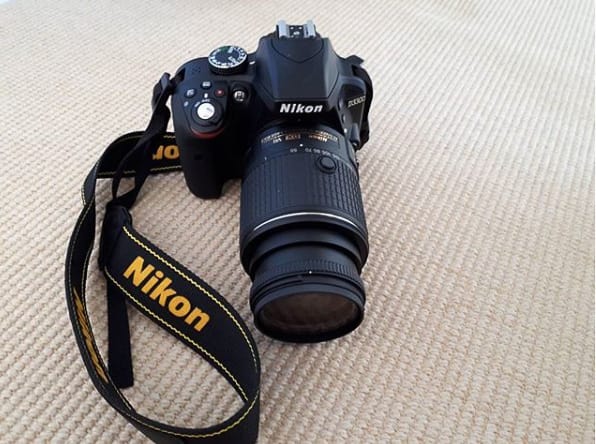 After spending a considerable amount of time attending gigs and writing reviews, I decided I wanted to be someone that could not only write gig reviews but also take photos of the artists too. With that in mind, I did a quick Google search to find which cameras were within my price range and after checking out a few reviews on sites such as Tech Radar and Trusted Reviews I managed to narrow it down to two cameras, a Nikon D3300 DSLR with 18-55mm Lens and a Canon EOS 1300D DSLR Camera with 18-55mm Lens. I chose the latter.
I found that Argos (other stores are available) not only sold both but were available immediately. Pleased with my decision, I hurriedly clicked the reserve button and raced down to my local store and decided to take out a Buy Now, Pay Later scheme that would spread the cost over the year and meant I didn't have to pay a penny until Februar...uh-oh.
Impending debt aside, after dotting the i's and crossing the t's I had my reservation number in hand. All I had to do now was wait for that sweet little money maker (or so I thought) to slide it's way up the belt and help start my prosperous career as a music photographer.
A redshirt appeared calling out number 85 which meant my number was up. As I approached the kiosk, I could feel my face forming a perplexed look of confusion as I started to notice the unfamiliar branding on the box, I was then filled with dread as I began to realise what I had done.
In my haste to become the Lester Bangs* of my generation, I had of course reserved and purchased the Nikon D3300. My heart sank and due to the plan I had just taken out I couldn't exchange it until a week later which at the time felt like an eternity.
So there I was, utterly deflated and walking out of Argos (other stores still available) carrying a camera I had no desire to use. I sat in a coffee shop to mull over the new predicament I was in. It was then I realised that it didn't actually matter which of the cameras I had chosen. Yes, from a technical point of view, you could argue that one was better than the other but as a beginner, I had absolutely zero knowledge on what the differences would be. It was only until I got to know my camera and figured out what all the technical little details actually meant that I would be able to realise its potential.
I also realised, though not until later, that for the first few months I would be living in 'Auto' mode anyway, letting the camera decide all the technical jargon whilst I figured out what it is I like to shoot.
So if you are ready to choose your first camera, don't let yourself be too stifled by the choices out there. Of course do your research but at the beginning, the camera is there to help channel your creative instincts or capture that gut feeling you have. You'll soon pick up on what each mode does at your own pace and discover the benefits of knowing the ins and outs of every camera.
Posted below is the first shot I ever took on my Nikon camera and I haven't looked back since.
*Lester Bangs is an American rock critic who wrote for magazines such as Creem and Rolling Stone. He was portrayed by talented actor Philip Seymour Hoffman in the film Almost Famous directed by Cameron Crowe. This little fact filler is brought to you by Vocal's strict 600-word policy.