Photography is powered by Vocal creators. You support
Jennifer Violet
by reading, sharing and tipping stories...
more
Photography is powered by Vocal.
Vocal is a platform that provides storytelling tools and engaged communities for writers, musicians, filmmakers, podcasters, and other creators to get discovered and fund their creativity.
How does Vocal work?
Creators share their stories on Vocal's communities. In return, creators earn money when they are tipped and when their stories are read.
How do I join Vocal?
Vocal welcomes creators of all shapes and sizes. Join for free and start creating.
To learn more about Vocal, visit our resources.
Show less
Best Wedding Photographers on Instagram to Follow
Obsessed with wedding and couple photoshoots? Fall more in love by following any of these amazing wedding photographers on Instagram.
A lot of us are suckers for stunning wedding photoshoots. The decorations, the poses, the couples' outfits, the themes, scenery, and everything in between. But it's not so much of what's in the photos, but how they're being taken. Wedding photographers are masters at using point of view and colors when it comes to photoshoots. There are truly so many ways to capture photos of the happy couple and their gorgeous embellishments. And I have to admit, these photographers know how to make anything look breathtaking.
If you're an aspiring wedding photographer who wants to go out there to show your work, and hope to gain some business, then it's important that you show all of your work through social media. Social media, especially Instagram, is the greatest platform for viewers to check out your work. If you have no clue where to start, check out a few of these amazing wedding photographers on Instagram. You'll instantly be inspired by their astonishing work and head towards the same direction as them.
Corbin Gurkin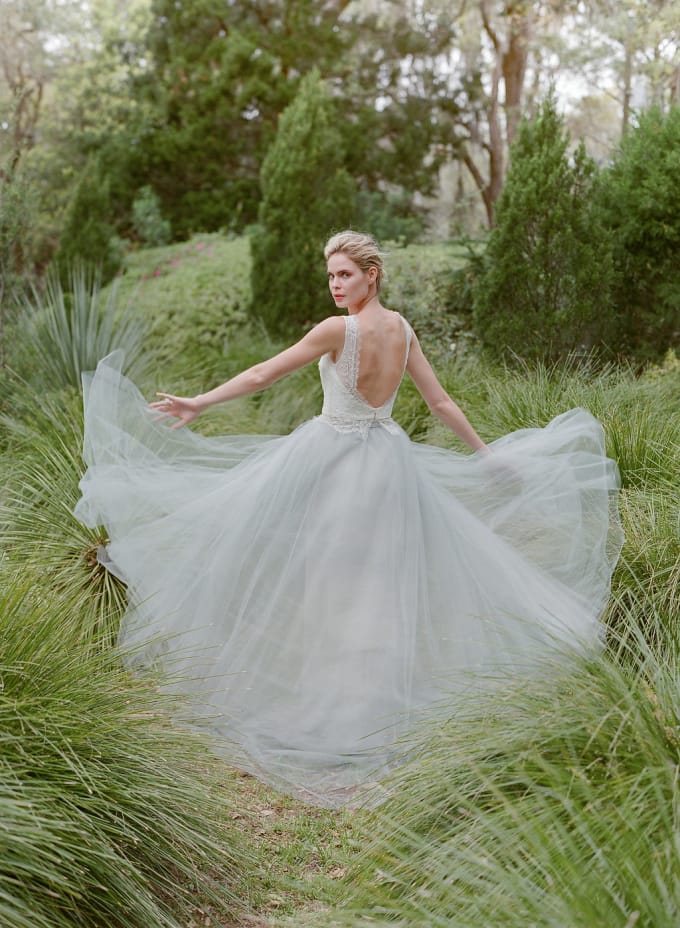 Corbin Gurkin is an amazing destination wedding photographer who built her profile through the years. Even after living overseas in Italy, she mainly focused on painting and drawing. But then she was immediately lured to the idea of photography after spending her summer at the Maine Photographic Workshops. She even studied photography in New York University's Tisch School of the Arts.
Corbin's style of wedding photography is utterly breathtaking. Just looking at the photos on her Instagram, you can tell she's obsessed with pastels, and scrolling through her work is like eye candy. She's photographed in different places like California's wine country to the stunning beaches in Thailand, Paris, and even country estates in Ireland. As talented as Corbin is, her work was featured in magazines like Harper's Bazaar and Vogue.
Follow Corbin Gurkin: @corbingurkin
Joel Serrato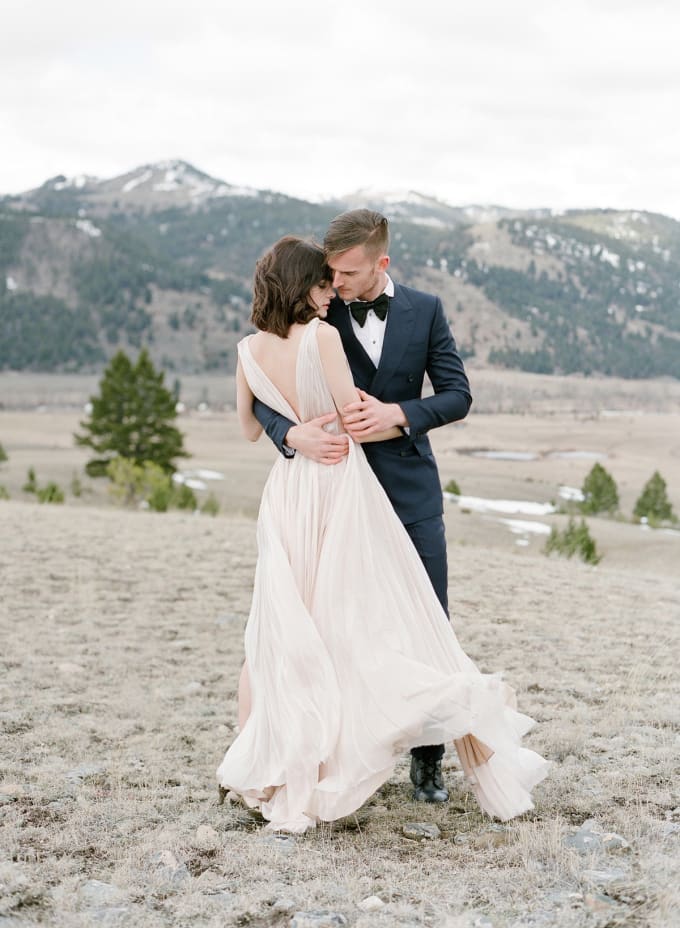 Photographer and filmmaker Joel Serrato found that capturing moments of laughter, innocence, love, and life overall is something he truly enjoys. Since he views art as his life, simply shooting the best aspects in life is a dream come true to him; on film and in photos. His films are filled with pure and genuine emotions of couples in their engagement and wedding.
From grand to even the simplest things in a wedding, Joel can manage to make every single one of his photos a big one. And each one of his posts tells a story, from the flowers to the couples themselves. Joel's way of capturing candid photos is so natural, it looks intended, which makes him one of the coolest wedding photographers on Instagram to follow.
Follow Joel Serrato: @joelserrato
Sawyer Baird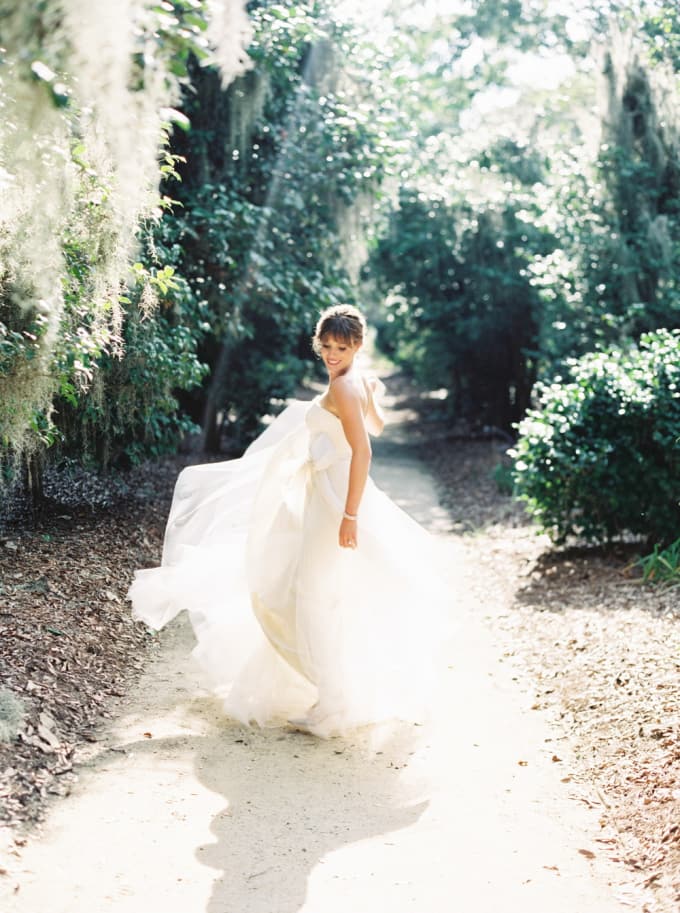 Right out of the South East, destination wedding and lifestyle photographer Sawyer Baird is among the best wedding photographers on Instagram. From climbing in the mountains to traveling in the East Coast, Sawyer saw everything that the US has to offer, yet calls the Atlanta area her home. She discovered her love for film photography and design while attending Savannah College of Art and Design in Atlanta.
When it comes to her work, she views weddings to be artistic in fine art, and that's what she aims for when capturing photos. While she's shooting photos for memories, she's also finding the artistic side to it all. From the decorations to the emotion on the couples' faces, her Instagram is coated in the little pieces from a wedding and exposing their stunning colors and patterns.
Follow Sawyer Baird: @sawyerbaird
KT Merry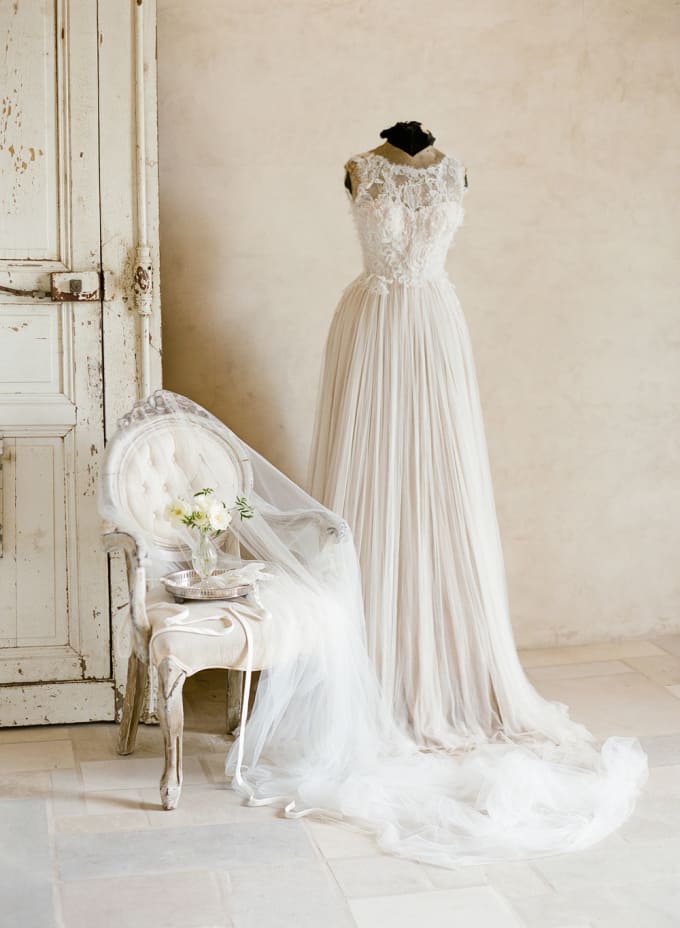 Wedding photographer KT Merry started off her life assisting top fashion photographers in the world where they taught her all about photography compositions. After learning everything that revolves around photography, it was her turn to start shooting. However, she was looking for something much deeper than fashion, and that's where capturing photos of happy couples came into the picture. Couples who want to spend their lives together, sharing emotions, and the art that surrounds them. That's what KT meant as in deeper meaning behind photography.
While working together as partners with her husband Chad, KT is not only devoted to her art, but the couples' experience during the shoots. KT approaches photography and film through images that consists of honesty, art, naturalism, and more important, memories. And each photoshoot she's behind, there's a story that's being told through every photo—that's what her Instagram is made up of.
Follow KT Merry: @ktmerry
Heather Waraksa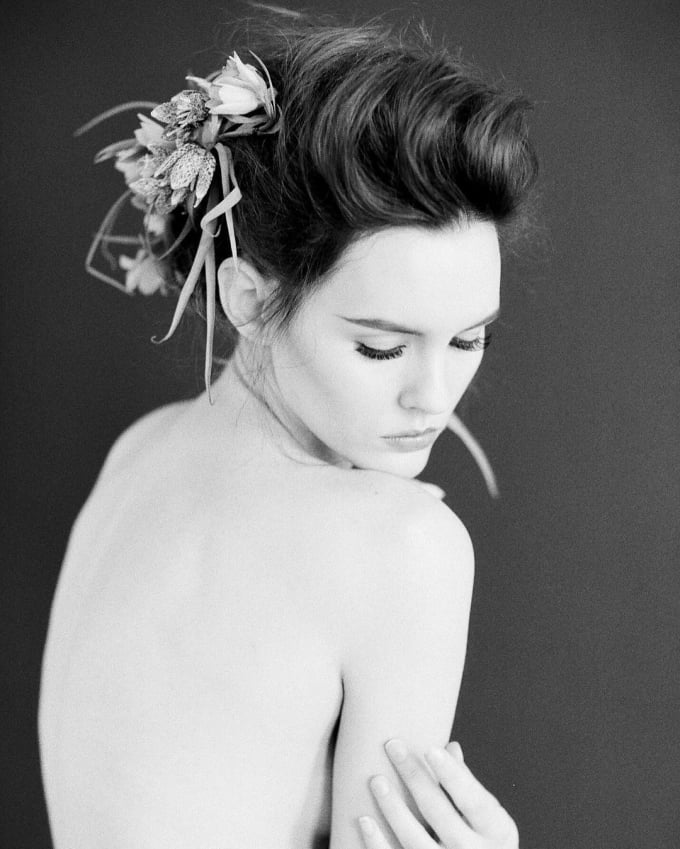 Professional wedding photographer Heather Waraksa started shooting in 1998 and has been documenting weddings since 2003. Her passion for photography began at a pretty young age where she would play dress up with her friends and shoot photos of them. Her love grew even more when she studied photography and film in Virginia Commonwealth University (VCU) and received her Bachelor of Fine Arts degree. Shooting photoshoots of couples instantly became a dream come true to her and her work has been published in magazines like Vogue, Martha Stewart, NY Magazine, Brides Magazine, Inside Weddings, and much more.
Among the inspiring wedding photographers on Instagram to follow and known as one of the Top Wedding Photographers in the world by American Photo Magazine, Heather isn't slowing down in her career. Her work is the perfect blend of fashion and traditional weddings. She captures styles, colors, and designs within a couple and their wedding.
Follow Heather Waraksa: @heatherwaraksa
Katie Mitchell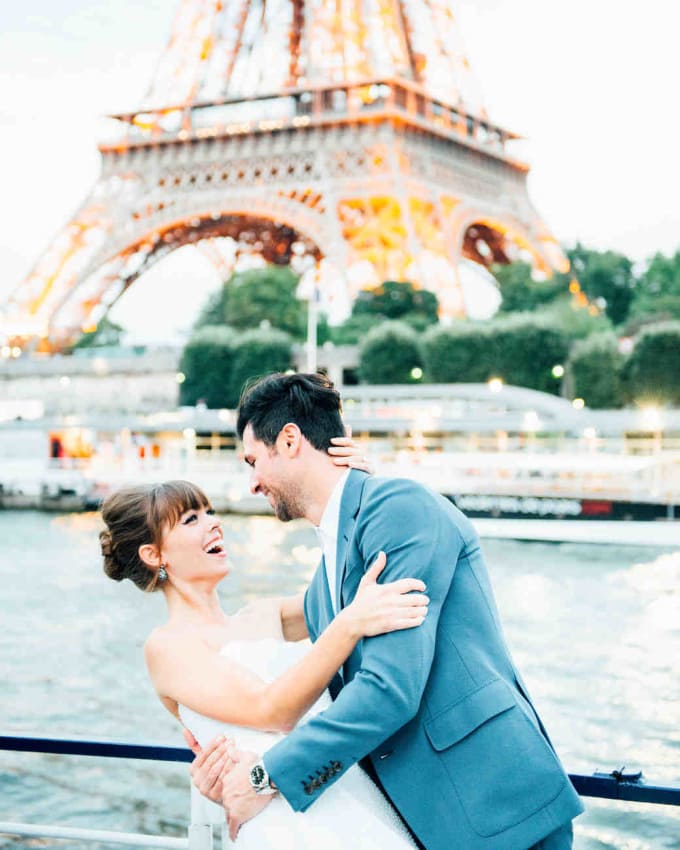 Here's an interesting destination wedding photographer, from the best wedding photographers on Instagram to follow right now, Katie Mitchell does so much more than just wedding photography. As an Aussie girl, she calls many of the popular cities across the globe her home. Her amazing work has been featured in Style Me Pretty, Intimate Weddings, Martha Stewart Weddings I, II, and III, and many more.
As a destination wedding photographer, Katie's Instagram is like a blend of travel and wedding photography. Wherever she goes, she snaps shots of her surroundings like the ocean, the sunset, diverse cultures, and even stunningly detailed architecture. However, she also posts tons of dainty wedding photos from her shoots.
Follow Katie Mitchell: @katiemitchellphotography
Tec Petaja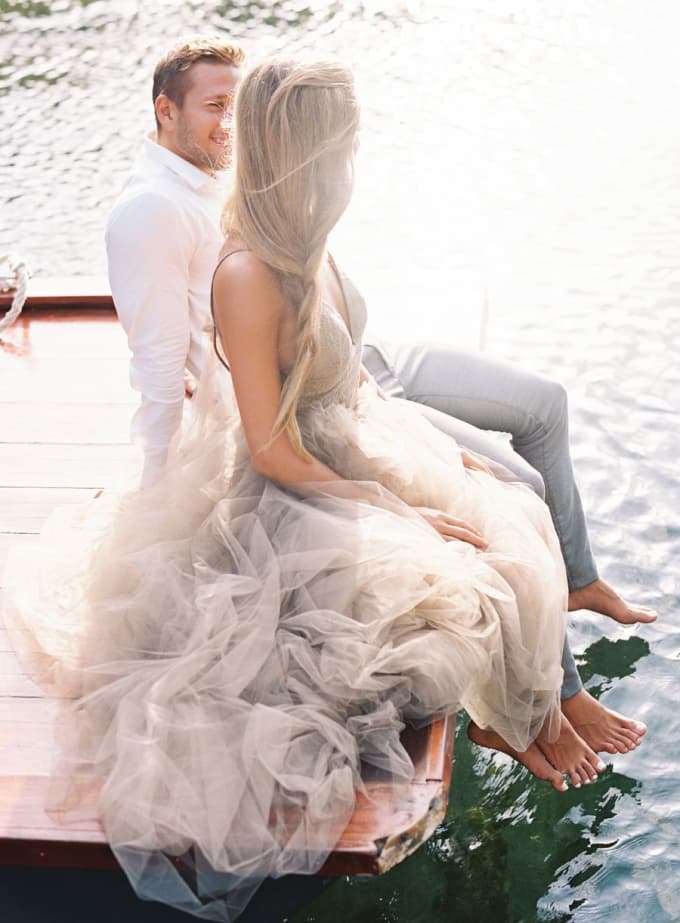 Wedding, lifestyle, and destination photographer Tec Petaja is an astonishing photographer who found his passion ever since he received his first 35mm film camera as a high school graduation gift from his parents. Yet, it started when he traveled through India and Nepal and photographed nearly everything he came across. Ever since then, he's been traveling through the globe and capturing Earth's beauty in diverse locations.
In addition to his destination photography, Tec enjoys taking photos of lifestyles and even weddings, which is part of his profession. From the stunning colors of the sunset behind a couple to the texture of the bride's hair in a portrait photo, Tec's Instagram will certainly dazzle you with his work. In fact, Tec has been named among the Top Wedding Photographers in Harper's Bazaar.
Follow Tec Petaja: @tecpetaja
Elisa Bricker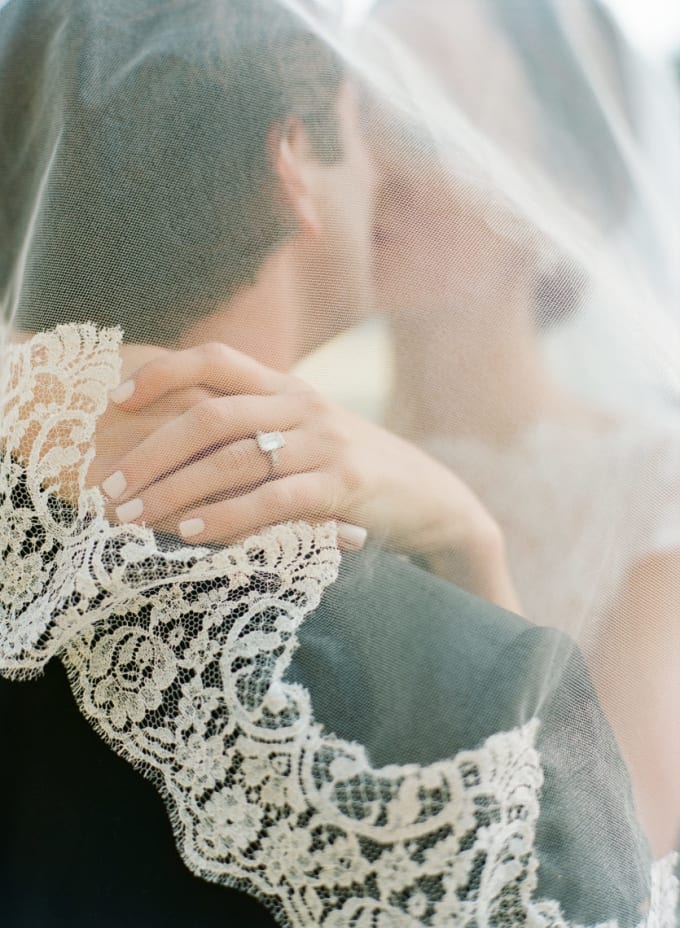 Among the best wedding photographers on Instagram, Elisa Bricker shoots stunning photographs and many of her work falls under the traditional wedding photoshoots. Capturing distinct colors, patterns, and emotions, Elisa has been in the photography field for almost a decade now. As part of capturing the art behind all weddings, her photos are chock-full of gorgeous lighting, and candid poses. Not only is her main focus the art, but putting memories into image for the couples to look back at.
As a destination wedding photographer, she been across the globe from California, to Puerto Rico, Charleston, New York, and even France. Her Instagram consists of gorgeous photos of wedding decorations, couples in action, and the scenery surrounding them.
Follow Elisa Bricker: @elisabricker
Abby Jiu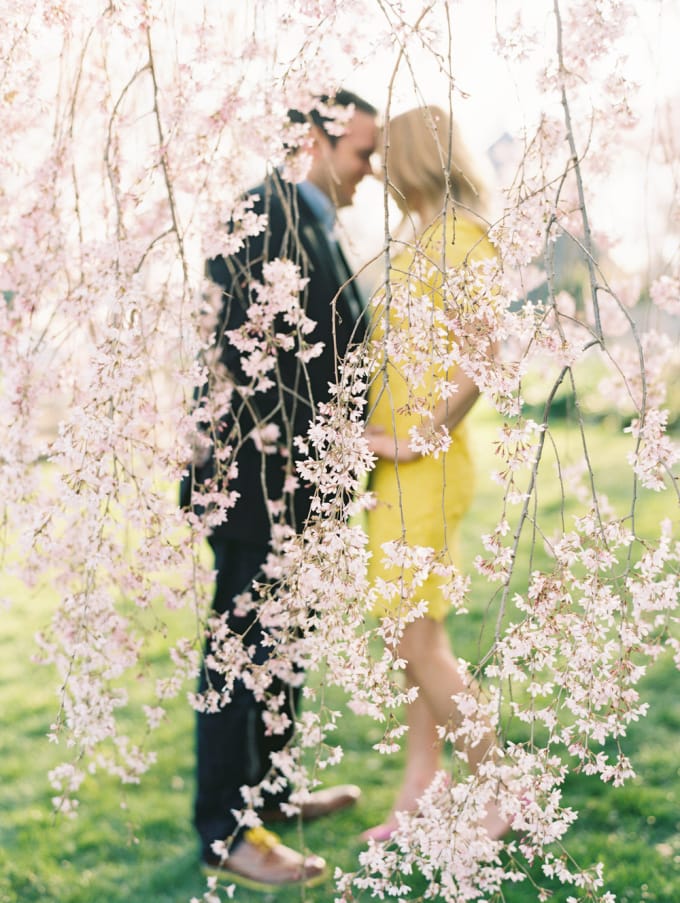 Abby Jiu is a remarkable wedding photographer who takes photoshoots of couples and weddings through imagery and as a form of art. Using both film cameras and digital cameras, she captures stolen glances, laughter, and heartfelt emotions within every couple. And each couple is unique in their own ways, which makes every photoshoot for her a different one. Throughout her career, Abby's main goal is to collect and preserve precious memories on both film and photos for the happy couples.
Her Instagram is truly stunning and every single photo is filled with colors, emotions, styles, designs, and art as a whole. From photos of the couple to their centerpieces and scenery of their destination, Abby knows how to capture the entire moment and give it back to the couple for them to cherish forever.
Follow Abby Jiu: @abbyjiu
Erich McVey
While a picture says a thousand words, Erich McVey is last among the greatest wedding photographers on Instagram to follow now—but he's not the least! Wedding, portrait, and editorial film photographer, Erich is very skillful when it comes to medium format cameras, natural lighting, and incredible scenery. Among one of the Best Wedding Photographers in the world by Harper's Bazaar and Martha Stewart, Erich is able to create top-quality images and always manages to expose art through every single one of his photos.

His Instagram is filled with simple to extravagant images. While one photo is of a close up on the bride, there's a deeper meaning behind it, which makes all of his photos unique and diverse from the other. Erich is also among the best portrait photographers on Instagram.
Follow Erich McVey: @erichmcvey