Photography is powered by Vocal creators. You support
Johnson Bernard
by reading, sharing and tipping stories...
more
Photography is powered by Vocal.
Vocal is a platform that provides storytelling tools and engaged communities for writers, musicians, filmmakers, podcasters, and other creators to get discovered and fund their creativity.
How does Vocal work?
Creators share their stories on Vocal's communities. In return, creators earn money when they are tipped and when their stories are read.
How do I join Vocal?
Vocal welcomes creators of all shapes and sizes. Join for free and start creating.
To learn more about Vocal, visit our resources.
Show less
Best Professional Online Photography Courses to Up Your Game
It's not easy starting out as a freelance photographer, but you can easily become the very best at your own abilities by utilizing these professional online photography courses.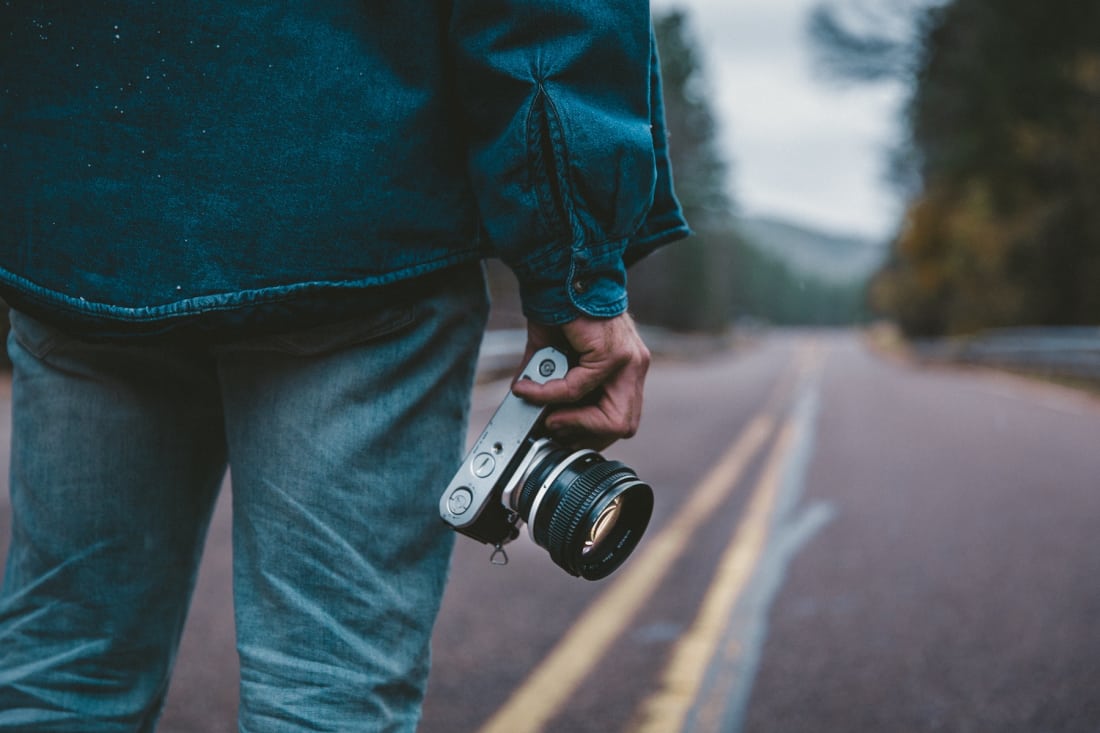 There's a vast array of wonders in connotation with photography and the intricacies of Adobe Photoshop (which is of utmost importance for editors and photographers alike). It's not easy cracking into this extremely difficult route of expertise, but once you do, it's a world of wonder that's packed with such a variety of secrets and lessons to be had when elevating your photographic skills. The only real problem with this is finding the time and the place for these educational forays into the magic of photography. 
Thankfully we've unearthed the most astounding and informational online-based classes that not only help to better your photo-taking skills, but will even heighten your photo-editing, as well. Instead of continuously making those common photo composition errors, instead learn from the best through the following professional online photography courses. Even for those who aren't feigning to become the most successful photographer, these courses can enlighten, inspire, and even challenge you in ways you never thought possible...
Natrual Light Retouching in Photoshop by Marcin Mikus
If you want the absolute easiest ways to professionally edit your photos, natural light retouching is the must-learn tool in your arsenal. While there are plenty of apps and other platforms that can help you in learning the basics of light retouching, I would suggest learning from the best over at Marcin Mikus's Natural Light Portrait Retouching in Photoshop class. 
You'll gain the ability to make photos seem vastly more professional, plus your own editing skills will easily skyrocket in Mikus's professional online photography courses. You don't already have to be a whiz in photography, but I would suggest getting to know Photoshop real well beforehand (it is, after all, the photographer's best friend). 
Storytelling Through Unconventional Portraiture
While writing or even filming can be viewed as a storytelling technique, you might never guess photography to be a medium through which stories could be told. it is, though, and used in countless different ways, most aptly presented by the likes of Paul Taggart and his Storytelling Through Unconventional Portraiture course. 
Even if you're not going into actual portraiture photography, it's still one of the most necessary professional online photography courses to take right now. You'll gain the insight needed in giving your stills that profound edge that presents a cohesive narrative unlike anything you've ever seen before. 
Photographing for Compositing in Photoshop
Open your mind and unlock your truest potential by learning the most essential tools, tips, and tricks involved under composition through Photoshop. As I said before, Photoshop will no sooner be one of your most prized possessions—that is, if you're going into photography—so knowing the platform entirely is a must for bolstering your knowledge in the field. 

Seth Duggan is a mastermind of a creative, especially when it comes to educating those on composition styles and editing techniques. To gain the best photo-editing insight from one of the most precise professional online photography courses on the net, Photographing for Compositing in Photoshop is your best source. 
Advanced Photography: Medium-Format Digital Cameras
If you want the hands-down necessities of this new and thriving mirrorless camera photography called "medium-format," then Ben Long is your person. He's got one of the most professional online photography courses with his Medium-Format Digital Cameras class, which enlightens on both the good and bad approaches to its use. 
Not only does he discuss the basics and insights behind medium-format, but he also delves deep into the realm of camera options in general. These include such topics as dynamic range, SLR, mirrorless design, and more. He also explores the nature of photography, as in the landscape, commercial and architectural. 
Tips for Better Overhead Photos
While it may appear as if it's the simplest concept in the photographer's arsenal, it's actually a rather difficult concept to grapple with: "flat lay" photography. In other terms, it can simply be called the overhead, and Tabitha Park's class has the inside scoop you need in mastering the camera style. 
It's not only one of the best professional online photography courses, it's one of the most necessary for those just introducing themselves to photography and its many elements. You'll learn the insights behind better lighting, improvised shooting techniques, and composition tricks that will make all of your future photos stand out and sparkle. 
The Ultimate Guide to Using Off-Camera Flash
While this class may seem a bit outdated (it was last updated in 2015), there's still a plentitude of value and knowledge left to crack open. There are 19 different photo sessions in total, all of which have their own level of intensity concerning lessons on lighting and flash utilization. 
You'll also gain an education on how to use the variety of different flash triggers, in addition to preparing stunning images with beautiful lighting and expert exposure techniques. That's why it's among the most professional online photography courses, because it's got versatile concepts on simple flashing methods, which in the end are rather difficult to learn just by yourself. 
Elevate Your Photography — Learn Essentials of Great Photos
You'll be granted a whole berth of different photographic techniques in this "100 great photographs" course, which roots out success from the variety of elements and genres presented. You'll witness before your own eyes your composition level drastically elevate and be enhanced by these professional online photography courses on the nature of successful photography. 
In these various courses, you'll learn the basics of travel photography, professional, digital photography, landscape, food, portraits, and so much more. Your arsenal will only increase and will the power of your photography will only become more advanced as you delve deeper into the course. 
Digital Composing Photoshop and Photography Masterclass
This is the best place to gain the knowledge in digital art. It's an ever-growing type of photography used in practically every format, and even if digital arts aren't what you may be looking for, experimenting more with Photoshop can't (and won't) hurt. 
If anything, it will only enhance your photography and will grant you an unlimited berth of insight into the realm of digital artistry. What makes it one of the most professional online photography courses is the sheer volume of wonders you will learn in such a short amount of time, including backgrounds, posing, color, and lighting in a number of capacities. 
Professional Photography Lighting Techniques
In Bob Davis' Professional Photography Lighting Techniques, you'll be able to see the differences between the quality and quantity of light you put into a picture. While it may seem like such a simple piece of education on photography, lighting is probably the most important thing that goes into your pictures. 
One of the reasons it's among the most professional online photography courses is that it deals with the most specific contents concerning lighting, as in modification, setting, effects, and more. There's so much to take away from this class, whether it's the pros and cons of studio lighting compared to that of on-camera flashes, or even the beyond of diffusing images by colors and other lighting options. 
The Portrait Challenge: Natural vs. Studio
More of a challenge than among the most professional online photography courses, "The Portrait Lighting Challenge" is an interesting lesson on the education of studio and portrait lighting (there is a difference). Sue Bryce is no newbie to the arena of lighting in photography, and neither is Felix Kunze; that's why their class is one of the best. 
The Portrait Lighting Challenge utilizes two seasoned photographers' most important concepts and bends the will of these two forces: natural versus studio. By the course's end, you'll have gained the education needed to understand a variety of portrait styles and the ways of using natural and artificial lighting. 
Creative Studio Lighting
This is how important lighting is to the world of professional photography; it's one of the single most important concepts to learn for successfully enhanced shots of all kinds. Lindsay Adler has the most professional online photography courses, one of which being Creative Studio Lighting. 
Even for the most ingrained photographers, lighting can be a tricky element to pin down with sophistication, especially when it comes to the studio. If you're heading into portrait photography, Adler's in-depth studio lighting class should be your first stop. 
Professional Retouching Course in Photoshop
Retouching isn't necessarily considered editing, but it is one element of photography that tends to be ignored, or overlooked. Not when it comes to this class among the best professional online photography courses. 
Marcin Mikus's Professional Retouching Course in Photoshop has only two requirements: Adobe Photoshop and an extreme passion for both photography and retouching itself. You'll be learning the basic tools in Photoshop, as well as the variety of techniques that be used beyond that through various photography types, in addition to color grading, setting up contrasts, shadows and highlights, and much more.
Professional Outdoor Photography Retouching Techniques
Taking pictures outside is no easy task, despite what you may think. On top of the extremely important nature of the outdoor lighting, you'll also have to take into account weather, temperature, angles, setting, shading, and so much more. 
While the entire study of outdoor photography may be much for a single class within the various professional online photography courses, Marcin Mikus again delivers a very in-depth examination into the field by specifically analyzing the best techniques in retouching portraits. He's one of the top-name insights on retouching, plus you'll learn the most successful ways of taking outdoor portraiture. 
MasterClass | Annie Leibovitz Teaches Photography
With only 15 lessons under her Masterclass on Photography, Annie Leibovitz shares some of the most intricate and advanced secrets on how to accurately grow one's level of photography. For the simple fact that it covers practically everything, it's one of the best professional online photography courses around, with various details on the concepts behind creating photography, the long history behind it, and the ways it is being used still today. 
Not only for her extensive background (Leibovitz was named Chief Photographer at Rolling Stone and was the last person to take a portrait of John Lennon), her classes dig deep into the confines of photography, exploring elements, techniques, and ideas that you may never see anywhere else. 
Master Advanced High End Beauty Retouching in Photoshop
These professional online photography courses are more for the aspiring fashion photographer and, more specifically, the magazine photo-editor. Retouching for high beauty is also an extremely difficult concept to learn on your own, but that's not all Mikus's class explores. 
Mikus is the mind behind the best retouching techniques, and his skills speak for themselves. You'll gain the best insight into advanced retouching techniques with Photoshop. Even for those simply more invested in other elements of photography, retouching in high beauty is an exceptional skillset to acquire for all photographers.
Product Photography: BTS Lesson from a Pro
While it may not be the first thing on an up-and-coming photographer's mind, the utilization of the very best concepts in product photography will probably become your best friends (as any photographer with an inkling of skill will most assuredly be first employed for this very task). 
Joshua Geiger teaches, with extensive detail, various prospects under professional product photography in one of the best professional online photography courses. You'll be educated in propping and styling products, proper lighting (as expected), and adjusting depth of field. 
Light Painting in 360 with the Ricoh Theta S Camera
While some might say that your phone is all the camera you need, Ben Claremont at Light Painting in 360 would beg to differ. Based mostly on the Ricoh Theta S camera, these concepts from one of the most sophisticated professional online photography courses will elevate your skill with lessons on an underused photographic element: light painting. 
Not everyone uses this form of photography, but if you want to make pictures stand out, or if you want to highlight specific props, 360 light painting can be your best bet in bringing out your best photos. The only thing you'll need to start the course is your own Ricoh Theta S camera. 
Secrets of Magazine Model Photography
Taking somewhat of a step back from explicit photographic elements, the folks at Learn Photography HQ have given us one of the best professional online photography courses with their Secrets of Magazine Model Photography. Since it was last updated in 2013, many might look the other way, but there's a vast plentitude of ideals surrounding model photography as a whole.  
Some concepts you will be privy to include communicating with models, Portable Studio Lighting, single and double page spreads (DPS) for print, in addition to much more. There's a great deal of insight that goes into model photography, so if you want to be among the most profound photographers in the field, learning every one of its elements and intricacies is key to your overall success.