Photography is powered by Vocal creators. You support
Leanna Davis
by reading, sharing and tipping stories...
more
Photography is powered by Vocal.
Vocal is a platform that provides storytelling tools and engaged communities for writers, musicians, filmmakers, podcasters, and other creators to get discovered and fund their creativity.
How does Vocal work?
Creators share their stories on Vocal's communities. In return, creators earn money when they are tipped and when their stories are read.
How do I join Vocal?
Vocal welcomes creators of all shapes and sizes. Join for free and start creating.
To learn more about Vocal, visit our resources.
Show less
Best Instant Cameras to Buy Right Now
We have come up with the ultimate list of the best instant cameras on the market right now. From Fujifilm to Polaroid, these cameras will not let you down.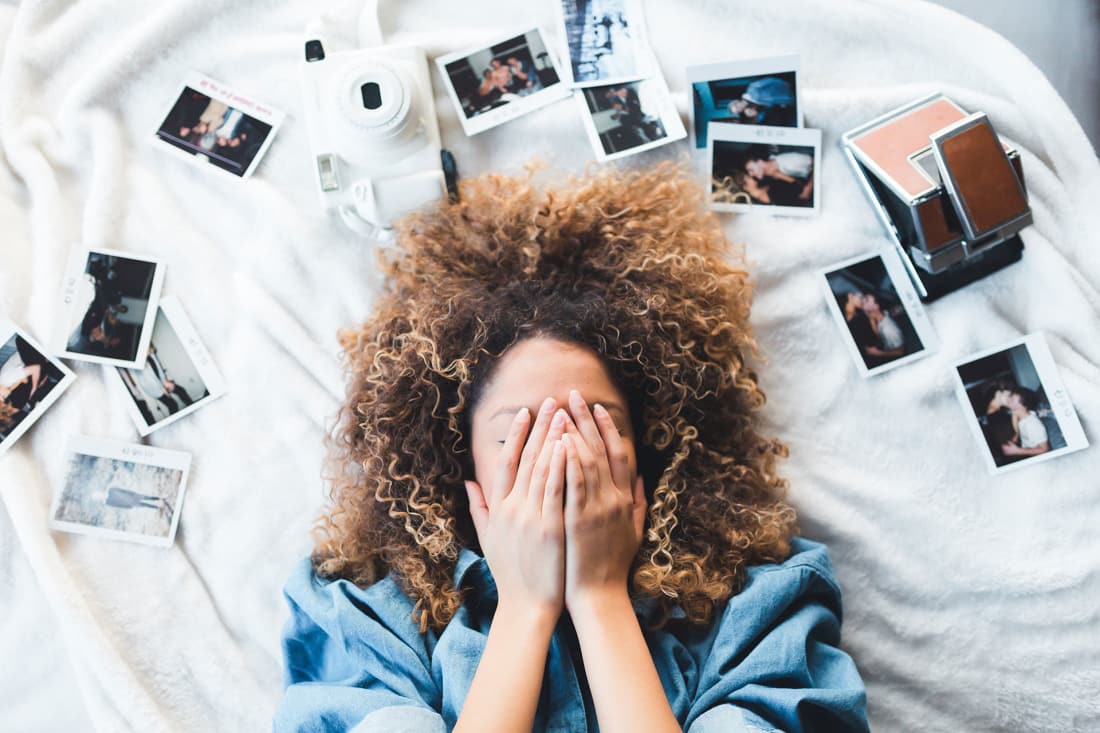 These top ten best instant cameras are ones to consider when choosing the ultimate camera for you. These instant cameras will provide the best quality, easy to use technology, and have tons of features.
From Fujifilm cameras to Polaroid and many more, these products will produce some of the best photographs and keepsakes. You've decided you want to invest in an instant film camera, but which is the best for you? Choosing from a list of the best of the best makes things easier. 

INSTAX Mini 90 Neo Classic Instant Camera by Fujifilm
To begin our list of the best instant cameras, we had to start with Fujifilm, a brand that has completely taken over the instant film camera world. This Fujifilm happens to be a part of their INSTAX line, which is raved to be one of the best lines for instant cameras. The Mini 90 Neo Classic includes a retractable 60mm lens as well as a built-in flash.
Featuring a total of six shooting modes, you can even adjust the brightness controls of your capturing. Not your typical simple film camera, this Fujifilm has a rechargeable battery and is very compact, which is perfect for travel. The lens is capable of focusing as close as 11.8''. Plus, the optical viewfinder is designed to display the number of exposures that remain in the film pack. 

OneStep 2 Analog Instant Film Camera by Polaroid Originals
Next on our list of the best instant cameras is a Polaroid classic. Created by Polaroid Originals, the OneStep 2 Analog Instant Film Camera is the first product that most think of when an instant camera comes to mind. 
For only $100, the camera is a recreation of the classic Polaroid that was once so popular. With an outer shell created with polycarbonate and ABS plastic, the camera is compact and durable. Plus, it even comes with a neck strap for effortless and handsfree travel. And, it works with i-Type and Polaroid 600 films as well as provides autofocus zone from 22.6 to infinity. 

Pic 300 Instant by Polaroid
Another great Polaroid, the Pic 300 Instant is even less expensive than our previous, at only $70. An easy and fun camera to own, this Polaroid makes sharing photos simple. Put it in your bag, or store it in your family room for instant keepsake creating. 
Producing high quality and full-color glossy prints, your photos will be printed without needing a printer and ink. Created with tiny dye crystals, the crystals are embedded within the Zink paper. For sharp and bright images, the Polaroid will produce nothing but top quality images each time. 
Mint Camera TL70 2.0 Instant by InstantFlex
Next on our list of the best instant cameras comes from InstantFlex. InstantFlex's Mint Camera features a twin lens reflex design. With a triplet 61mm f/5.6 lens, the instant film camera provides crystal clear images and top quality results. The aperture range is f/5.6 to f/22 and the shutter speed control is 1 to 1/500 seconds. 
And with an integrated light meter, the camera can guarantee a clear image with each shot, and each print. Plus, we can't forget about the built-in black and 3x AA battery power. With a new and brighter viewfinder, you will be able to enhance any of your captures. 

Instax Mini 9 Instant Film Camera by Fujifilm
Another great Fujifilm is the instax mini 9 film camera. And this one comes in an adorable ice blue color. Accepting Fujifilm instax Instant Film, the camera will product credit card-sized prints. With a built-in flash and auto exposure mode, the camera will produce quality prints in a matter of minutes. 
The optical viewfinder has a target spot that makes capturing easy, and the camera even comes with a macro lens attachment. And, the lens design offers a fixed focus from two inches to infinity. And, there's even a selfie mirror on the lens. 
Sofort Compact Instant Camera by Leica
Leica also has one of the best instant cameras with their Sofort Compact Instant Camera. This too comes in a beautiful blue color. The camera offers a built-in flash, a self-timer, exposure control, and much more. Designed to produce high-quality photographs, the camera will work in an instant, and produce quality photographs quickly and easily. 
Small enough to fit in your hand, the camera is compact and easy to travel with. Plus, you can customize the flash, timer, light settings, and aperture. Just be sure to fill it with Leica Instax-mini instant film. 

Project I-1 by Impossible
A camera that has a very unique design, the Project I-1 is created by the brand Impossible. For a little over $200, the instant film camera is actually easy to use, despite its design. With innovative features, the camera is designed to take your instant photography to the next level, even if it's just an instant film camera. 
You can even connect your iPhone to the camera to alter the light painting, exposure, and much more. Plus, you are free to alter the aperture and shutter speed for your preference and photography type. Designed to reinvent the instant photography for the digital age, this is a great option to look into. 
Lomography Lomo'Instant by Automat
Lomography has also made one of the best instant cameras with their Lomo'Instant Automat Camera. For $150, the camera can even be found at Urban Outfitters. 
A fully equipped automatic camera, the instant film camera will print out each of your captured memories, with a quick and easy design. With a vintage look, the camera adjusts the flash, aperture, and shutter speed automatically, for easily perfected pictures in any scenery. It even includes colored gel filter, a lens cap, tip cards, sticker dots, photo clips, photo stands, and magnet sticks. 

Snap Touch Instant Print Digital Camera by Polaroid
Another Polaroid camera, this one being one of the most travel-friendly, Polaroid's Snap Touch is a perfect instant camera for photographers of all stages. With an LCD display, the camera is around $180. 
Capturing with 13 Megapixels, the instant camera can store up to 128 GBs, and prints with ZINK Zero Ink technology. Each print is 2x3 inches in full color, and will produce some of the top quality images you can get from an instant film camera. Perfect for filling your refrigerator doors with, the Polaroid pictures will brighten anyone's space. 
Instax Mini 7S Instant Camera by Fujifilm
Last, but certainly not least, on our list of the best instant cameras, is again by Fujifilm. The Instax Mini 7S Instant Camera is similar to the Mini 9 by the brand, but is unique in its own ways. Coming in white, blue, light blue, pink, and red, the camera is only $50. 
With a lens aperture of f=60mm and an electronic shutter, these are just a few of its star features. With an auto flash and auto adjust, the camera offers manual exposure compensation, and will produce images the size of 2.13'' x 3.4''. Plus, it even comes with Fujifilm mini film.