Photography is powered by Vocal creators. You support
Aunidan Christi KPGS
by reading, sharing and tipping stories...
more
Photography is powered by Vocal.
Vocal is a platform that provides storytelling tools and engaged communities for writers, musicians, filmmakers, podcasters, and other creators to get discovered and fund their creativity.
How does Vocal work?
Creators share their stories on Vocal's communities. In return, creators earn money when they are tipped and when their stories are read.
How do I join Vocal?
Vocal welcomes creators of all shapes and sizes. Join for free and start creating.
To learn more about Vocal, visit our resources.
Show less
Aspects of Belfast (Pt. 11)
Belfast Murals and Street Art. Part Eleven.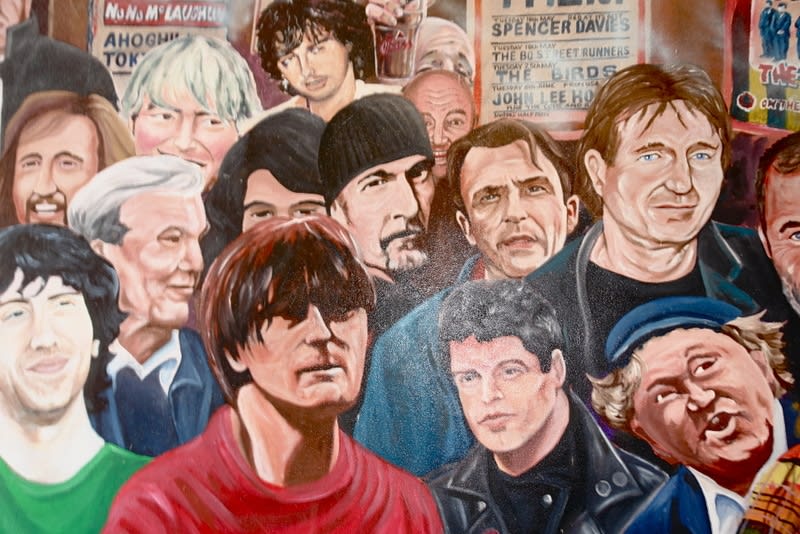 The mural street artists, or artists who did all the murals and pieces of street art in and around Commercial Court, Belfast, Northern Ireland are excellent artists, especially when it comes to painting Northern Irish and Celebrities from the Republic of Ireland, though I will let you figure out who the celebs are.
Big Brother is watching you.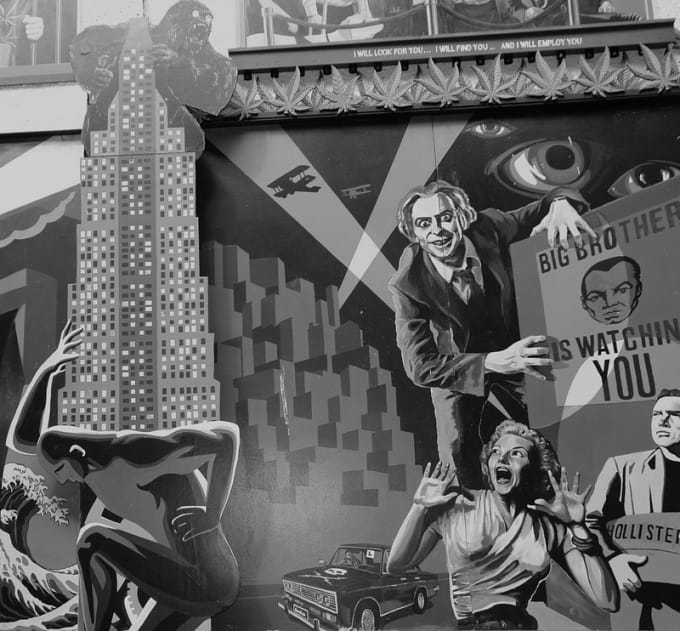 The artwork always captures my eyes and imagination, and at times the mural or piece of street art looks better in black and white, possibly because of the period in which it is set.
Tongue in Cheek Mural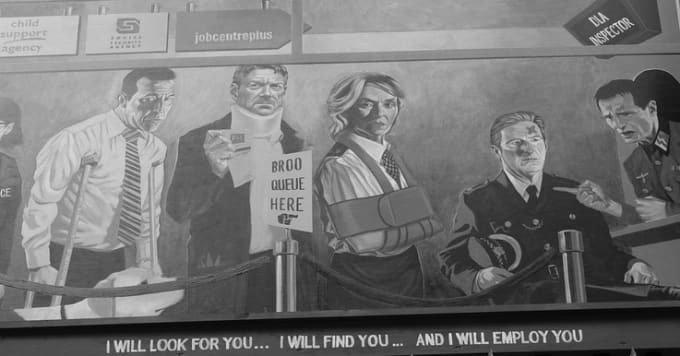 There is always a bit on Northern Irish humour in the street art I photograph, and this mural and piece of Belfast street art is no different.
Mixed Bunch of Celebs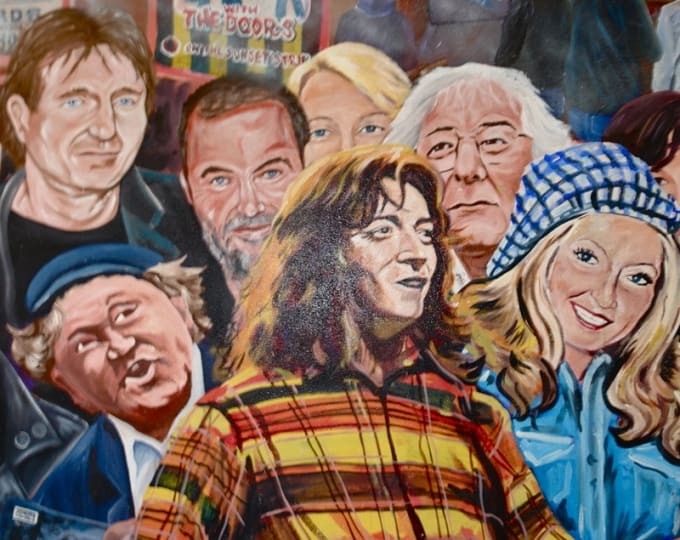 The mixed bunch of actors, rock star, comedian, and TV personalities.
Mixed Bunch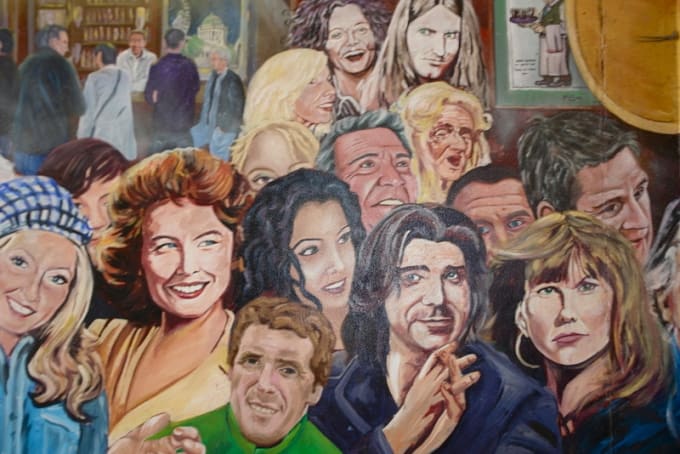 I wonder, how many of the above can you recognize and name?
Mixed Bunch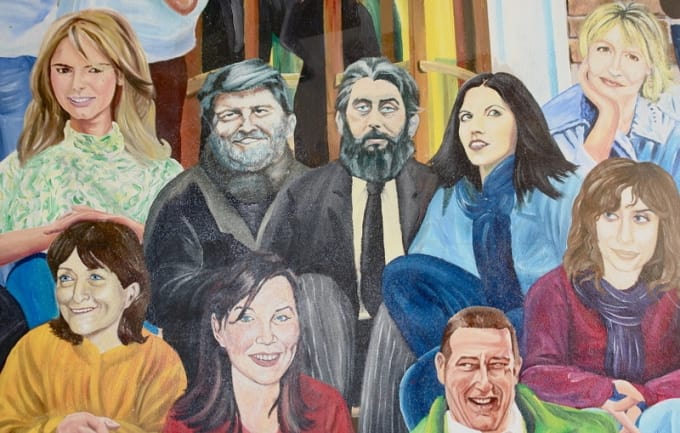 The mural and street artists are truly talented souls and capture the famous as well as the common man and woman perfectly, and it is an honour to photograph and record their beautiful art work, which I love doing, and have done over the years.
The Writers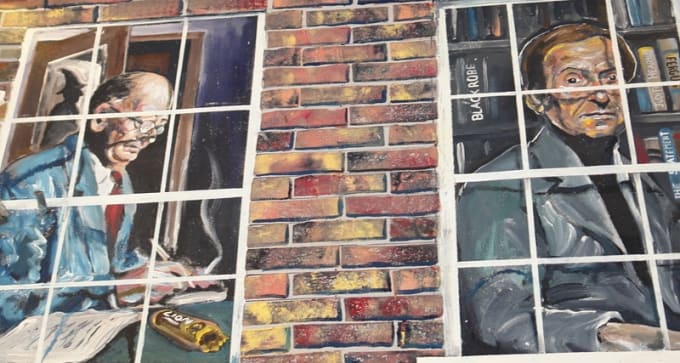 I would love to take to some the artists who do the murals and pieces of street art and get their stories of how they began doing their art, and learn if they do any other art besides the murals and pieces of street art.
Mixed Bunch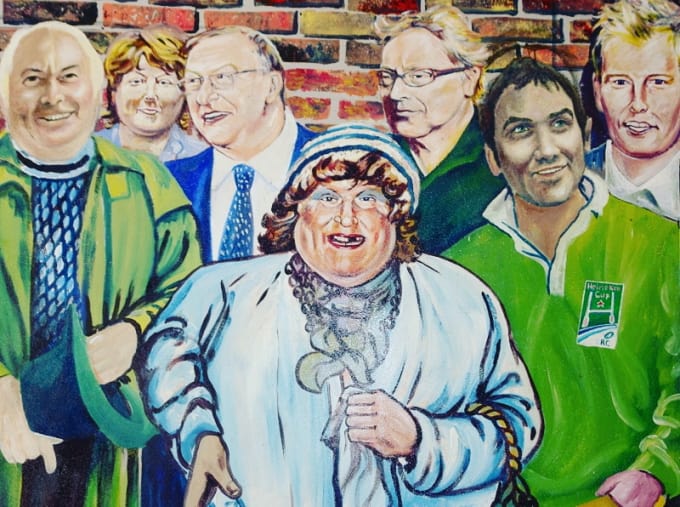 I also love the vivid colours within the art work, regardless if it is a mural or piece of street art.
Mixed Bunch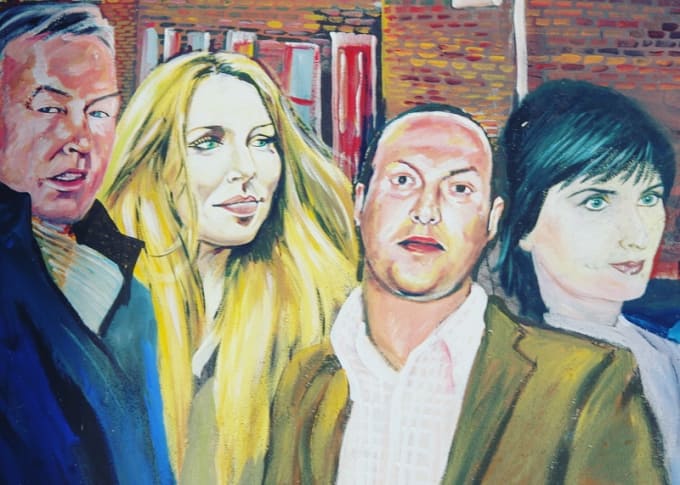 I have to admit some of the faces are familiar to me, but I am at a loss to some of their names.
Van the Man
Van Morrison from East Belfast is surrounded by several other famous Northern Irish celebrities.
Mixed Bunch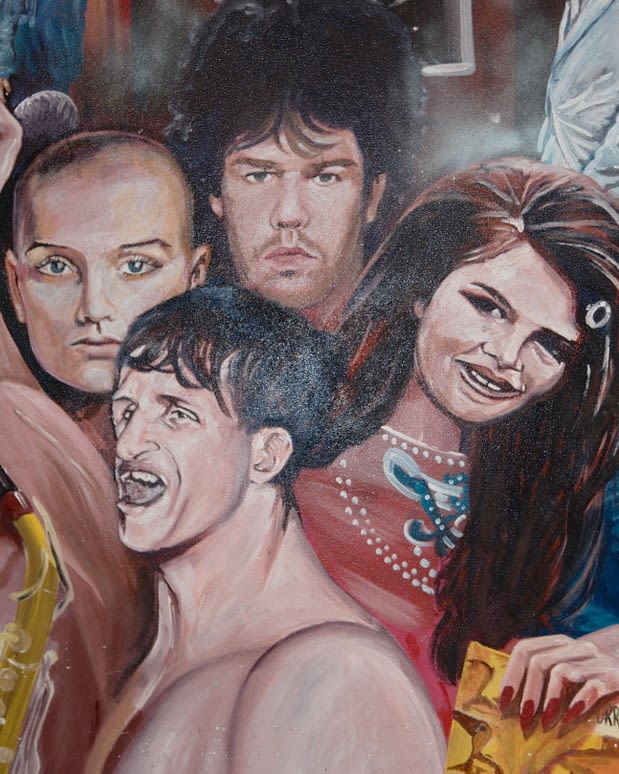 How many famous faces have you recognized so far, and how many of their names do you know?
Mixed Bunch
Plenty of familiar faces above—see how many you can recognize and name as you look over my photograph.
The Book Store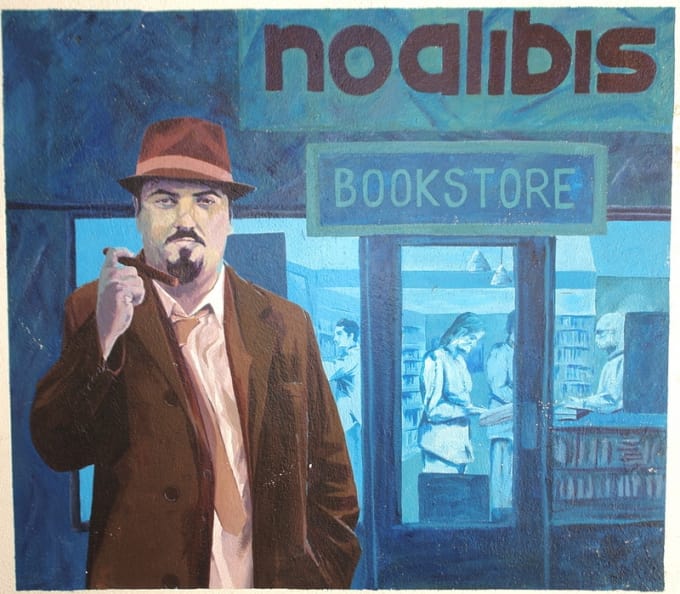 As I have already written before, some murals and pieces of street art, even though excellent pieces of artwork, baffle me, and it seems the only ones who know their true meaning are the artists and possibly the ones who employ the mural and street artists.
Merchant Hotel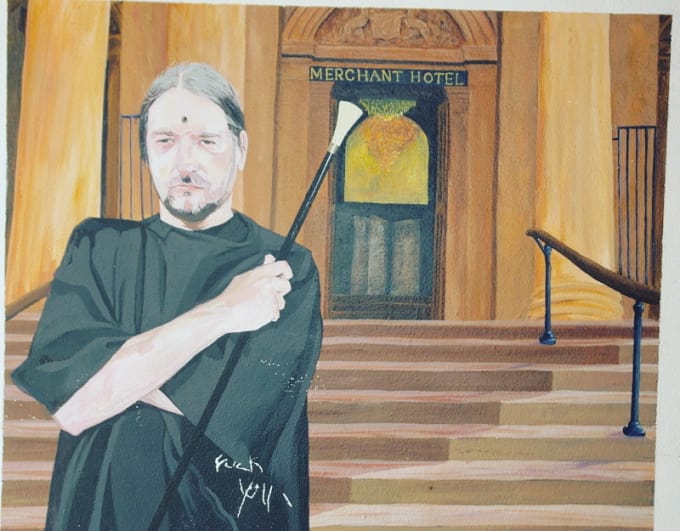 This mural and piece of street art is another one that baffles me, though it does advertise the Merchant Hotel well, and maybe this is the reason behind it. Once more only the mural and street artist who did it and the person who commissioned it know, but sometimes the mystery behind a mural or piece of street art is part of the fun of exploring and finding them.
Northern Irish Beer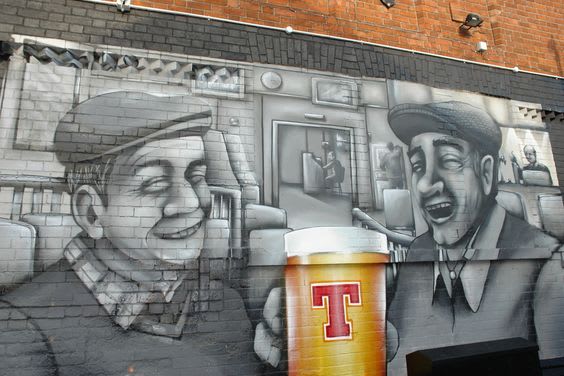 One of the main lagers in Northern Ireland is Tennents, the golden lager drunk by many in the Provence.
I like this photograph because of its black, white, and grey background and the bright colours of the pint of tennent one of the old fellas is holding, which is another mural and piece of street art which advertises a product from Northern Ireland perfectly.
East Belfast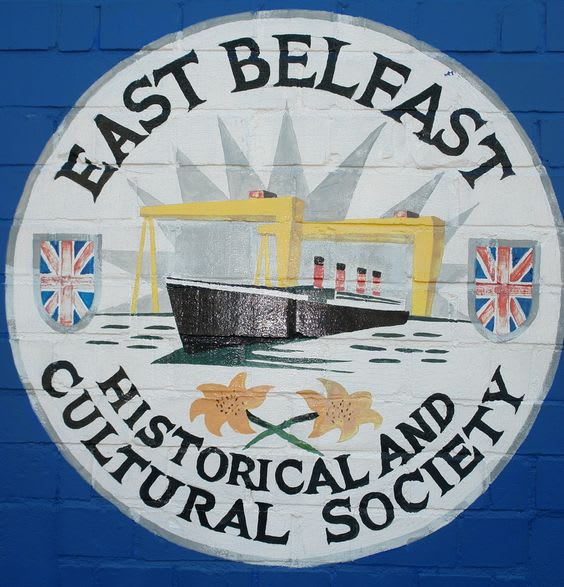 The historical and cultural society of Northern Ireland keeps alive the likes of the history of the Titanic along with other important historical creations and places.
Ulster Tower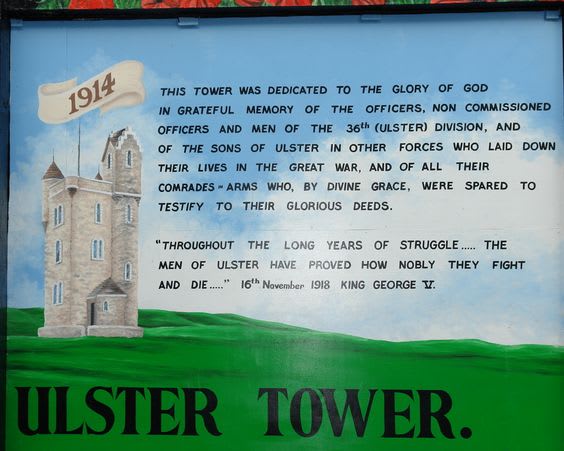 The Ulster Tower stands on the front line of the German side at the Battle of the Somme.
It was built on the site of the Schwaben Redoubt, which was a fortified position which the Ulster Division captured from their German enemy.
The Ulster Tower was one of the first memorials built to honour the Ulster Division from the First World War, who were made up by men from Northern Ireland and the Republic of Ireland who joined forces with their Northern Irish fighting brothers.
Both of my grandfathers fought in the First World War, with one being a Catholic and the other a Protestant, and I even had many great-uncles who fought in the First World War, and then uncles who fought in the Second World War.
If you like my stories and photographs and can afford it, please leave a tip towards reaching my goal of becoming a professional writer and to further my photographic projects, and to those who have already tipped me and have read my stories, I thank you so much.
Best Wishes:
Aunidan