Photography is powered by Vocal creators. You support
Charles Quinn
by reading, sharing and tipping stories...
more
Photography is powered by Vocal.
Vocal is a platform that provides storytelling tools and engaged communities for writers, musicians, filmmakers, podcasters, and other creators to get discovered and fund their creativity.
How does Vocal work?
Creators share their stories on Vocal's communities. In return, creators earn money when they are tipped and when their stories are read.
How do I join Vocal?
Vocal welcomes creators of all shapes and sizes. Join for free and start creating.
To learn more about Vocal, visit our resources.
Show less
5 Great Ways to Make Money with Your Camera
All you need is a basic camera and some good ol' creativity and inginueity to be the next big thing.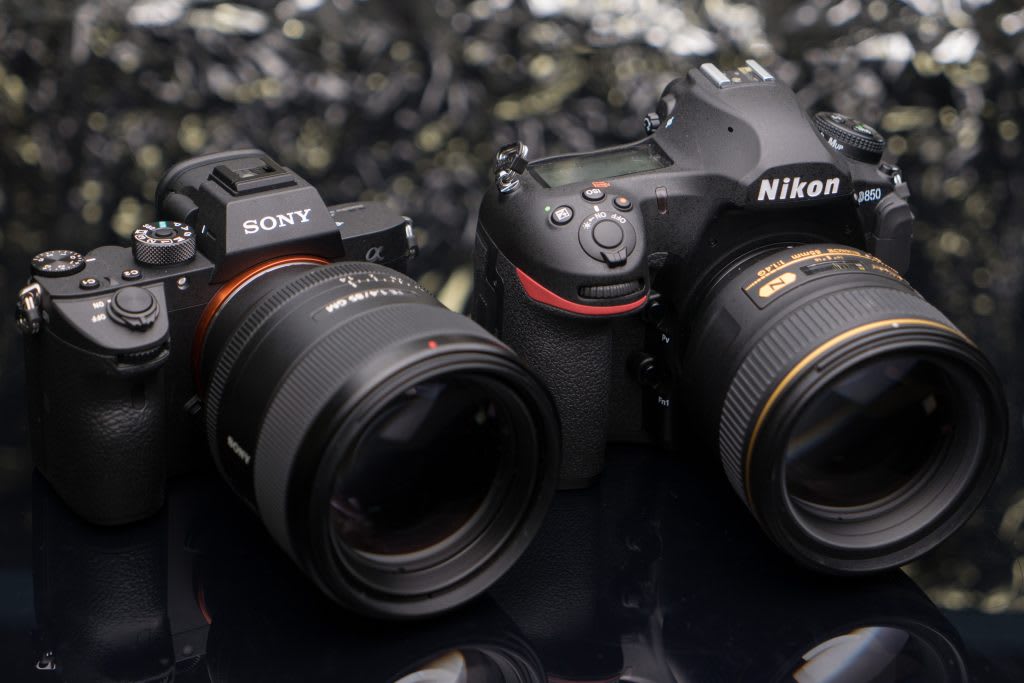 *Before you begin with any of the ideas below make sure to remember each requires practice practice and more practice. You can do all of these alone but a good team is always helpful to reach your full potential.*
1. Wedding Photos
People are always looking for a way to capture their special day. This is an easy way for you to start off taking photos in a professional way to build your portfolio. Wedding photographers are able to charge for their services and they truly do not need much equipment to get the job done. A basic setup is all you need and it provides you with a lot of time post shoot for editing to make the photos look exactly as your customers would like.

2. Vlogs
In a time where internet culture is evolving and ever-growing, people watch videos about the lives of others. Making a video blog is simple because you can use many aspects of your own life to make entertainment. As a beginner, you can find a place where your camera is stable and you are able to keep it basic. If you are feeling creative, you can begin to incorporate small aspects of filmmaking into your videos to make them more attractive to a viewer. This is one way to also incorporate any of your other talents into your love for visual creation like making food, drawing, painting, skateboarding, or even gaming. Include one of your other talents and you might even tap into an entirely different market for videos.

3. Short Films
Short films are also a great starting point for your career as a photographer or videographer because it allows you to use your creative spirit to show others your ideas. Use your resources! For example, YouTube is a great outlet for short films and any short video because 1, it is free and 2, it is accessible to virtually anyone who has access to the internet. First you should start small and just do videos alone or with a few friends. Small casts are the easiest to manage but if you want to step it up do a simple scene with others in the background. There are many ways to create a short film and it does not take very long to get from beginning to end. Anyone with a camera can come up with a concept and make it into a piece you can be proud of.

4. Music Videos
Many people know aspiring musical artists that are constantly trying to bring their craft to the next level. Taking an artist who is only able to release music through YouTube, SoundCloud or any other music outlet and bringing their craft to a new dimension through video is a great opportunity for advancement. This is yet another easy idea that can be as simple as you like but also has the potential to evolve along with practice. Music videos are unique because you can combine so many different aspects into one video and make it something great. For years, music videos have been at the forefront of promotion for artists and it is a great opportunity for expansion and exposure in the artistic community.

5. Full-length Filmmaking
This way is last because it is the most difficult way to actually make money but if you have the spirit and drive to do so, then anything is possible. You can use any one of the ways listed above or even a combination of them to expand your skillset before taking on a bigger venture. Film is a world filled with growth and mistakes. It takes a long road of writing, creating, and even failing before you can make it big. Never give up and chase your dreams because everyone starts somewhere!

Thank you for reading and I hope that this was the motivation you needed to take yourself up on your talent and begin creating while hopefully making some money along the way!